Beijing
China has shown the world the first glimpse of its double-engined armed drone even before the start of the Zhuhai International Air Show. This drone is capable of bombing enemy targets by flying for a long distance. The name of this new drone of China is CH-6, which has been made by China Aerospace Science and Technology Corporation. Its attacking range is being told 4500 km, which can cover a distance of 3782 km from Beijing, the capital of China to Delhi. Before today, China had displayed only the model of the drone. In this air show, China is also going to showcase the 16D electronic attack jet, which will be seen with its jamming pods.

CH-6 can carry out many types of missions
CH-6 is a high altitude, long endurance, unmanned system. It can be used in roles such as intelligence gathering, supporting and attacking fighter aircraft. CH-6 Drone The CH-5 is very similar to its predecessor, although its rear configuration is very different from the earlier design. High T-tail setup has been used in this. Two jet engines have been installed simultaneously in its tail section.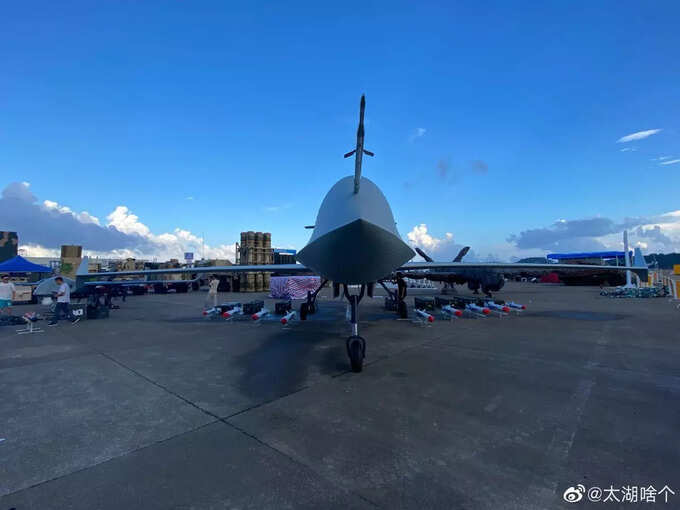 The design is telling the power of the CH-6 drone
The wings of this drone are curved at the top and bottom. Due to which it is being estimated to get better stability in the air. Its wing and two engines are set just above the landing gear. Due to which all the pressure on the airframe during takeoff or landing is handled by the landing gear below. The edges of this drone have been made quite sharp. However, it is not yet clear whether these will reduce the radio signature or are they designed for better aerodynamics.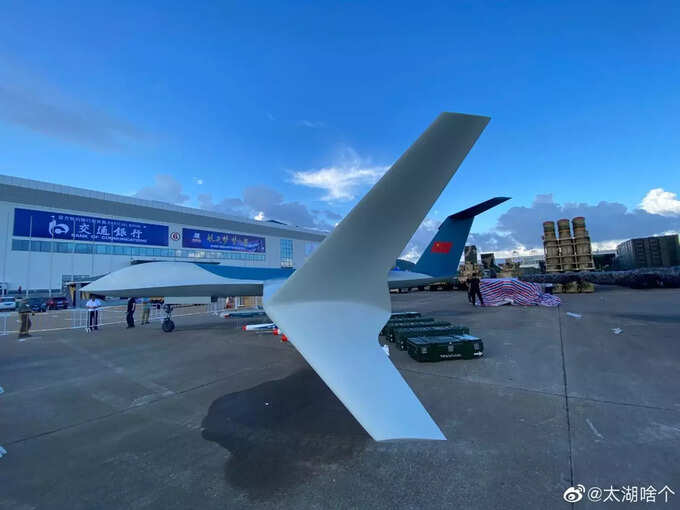 Can takeoff with a maximum weight of 7.8 tons
ChinaArms.com claims to have basic information about the CH-6 drone to be displayed at the Zhuhai International Air Show. He wrote in his report that the CH-6 UAV maximum takeoff weight is 7.8 tons. The maximum load capacity of this drone is 300 kg during use in reconnaissance missions, while this capacity can be increased to 2 tonnes during reconnaissance and attack missions.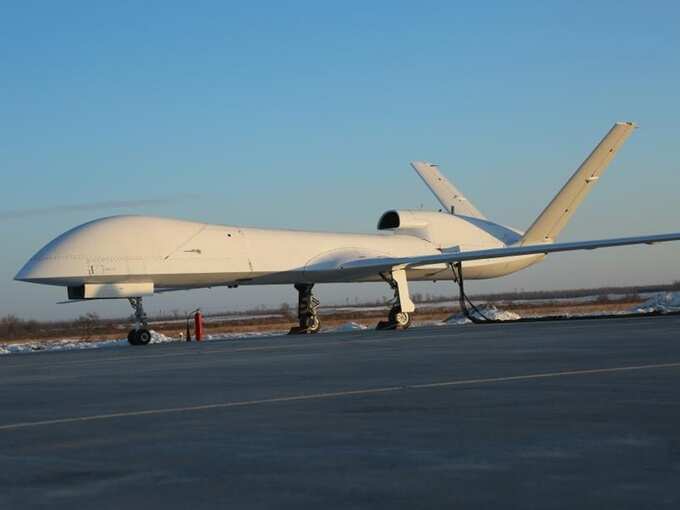 Can fly at a speed of 800 km per hour
The report also states that the CH-6 drone has a fuel capacity of 3.42 tonnes during the reconnaissance mission. If the drone is used in reconnaissance and attack missions, it can takeoff with 1.72 tonnes of fuel. Not only this, the total length of this drone is 15 meters, the wingspan is 20.5 meters and the height is 5 meters. This drone can also fly at a speed of 800 kilometers per hour. The cruise speed of this drone is 500 kilometers per hour to 700 kilometers per hour. Its maximum cruise altitude is said to be 10 km.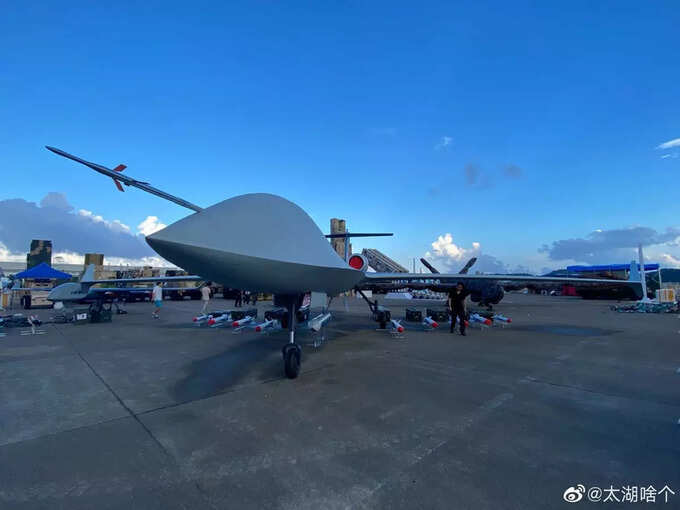 The range of the reconnaissance mission is 12000 km
The service ceiling of CH-6 is said to be 12 km. In reconnaissance missions, this drone can fly for 20 hours continuously, while during reconnaissance and attack missions, this capability comes to 8 hours. It has a maximum range of 12000 km in reconnaissance missions. At the same time, if it is used in reconnaissance and attack missions, then this drone can cover a distance of 4500 km. Its maximum climb rate is 20 meters per second, while the operating radius is 300 km.