Lucknow: Municipal elections are to be held in between the elections to be held on one Lok Sabha and two assembly seats in Uttar Pradesh. Regarding this, the Urban Development Department has started its process of municipal elections, along with adding new names to the voter list, the list of reservation of wards has been issued.

In this sequence, the reservation list of total 110 Municipal Corporation wards of capital Lucknow has been issued. As of now this list is not final yet. A week's time has been given regarding this, during this time if anyone wants to give any objection or suggestion, then the District Magistrate will be able to register his objection through Lucknow.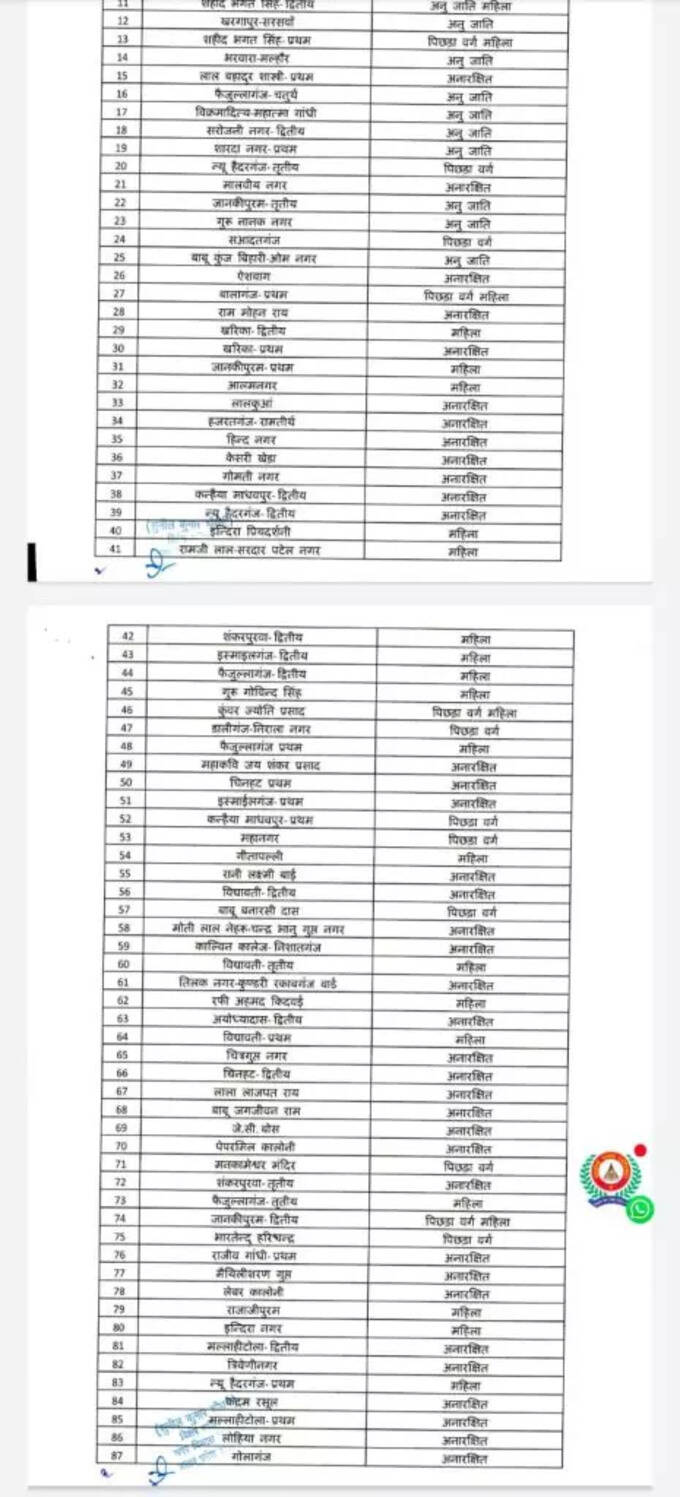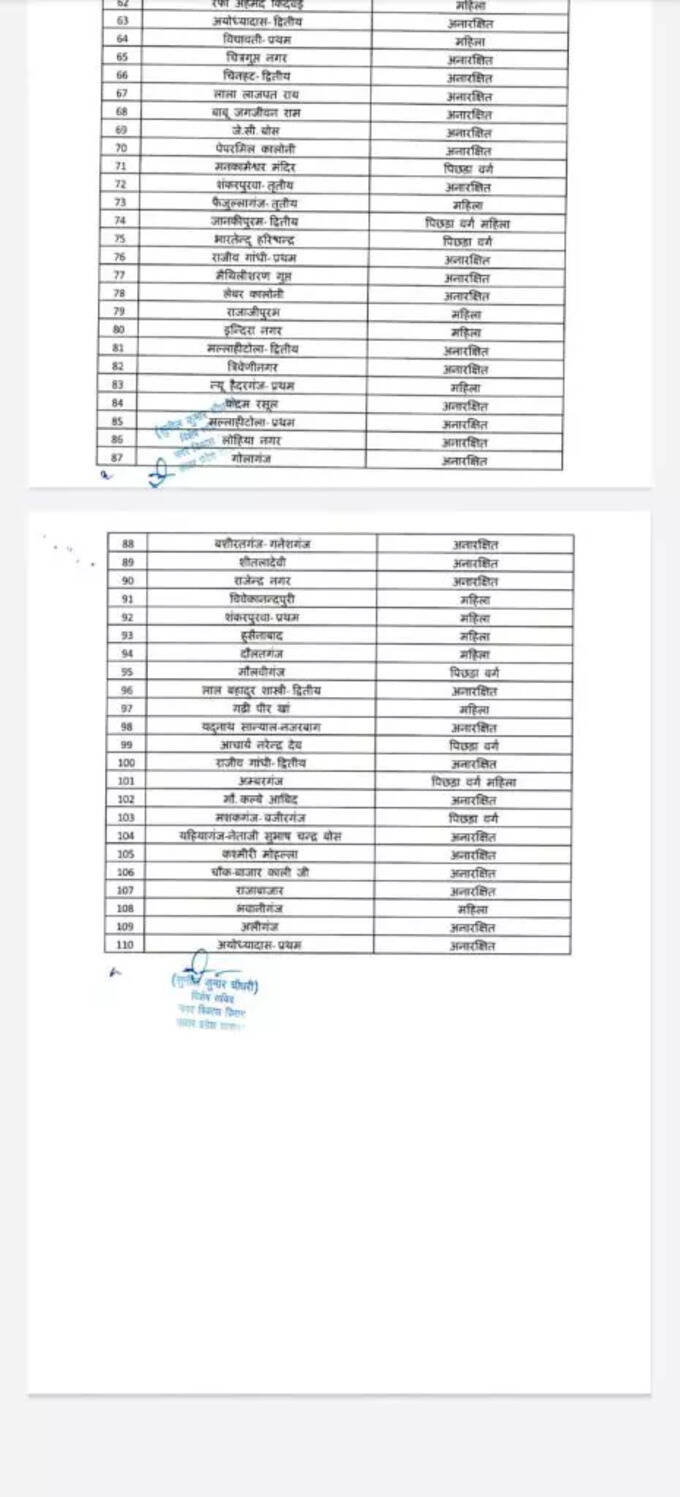 Shraddha Atal Bihari Vajpayee – SC Women
Sharda Nagar II- Backward Classes
Ibrahimpur II- Backward Classes
Ibrahimpur I – Backward Classes
mother. Lalji Tandon – Scheduled Caste Woman
mother. Kalyan Singh – SC Female
Sarojini Nagar First- Backward Class Women
Aishbagh – Unreserved
Sharda Nagar First- Caste
New Hyderganj III- Backward Classes
Saadatganj – Backward Classes
Ganeshganj – Unreserved
Rajendranagar- Unreserved
Hussainabad – Female
Daulatganj – Female
Amberganj – Backward Class Women
Muskganj, Wazirganj – Backward Classes
Yahiyaganj – Unreserved
Kashmiri Mohalla – Unreserved
Chowk Bazar, Kali Ji – Unreserved
Rajabazar – Unreserved
Aliganj – Unreserved
Reservation list of wards of 48 district bodies released
Mr. Amrit Abhijat, Principal Secretary, Urban Development Department told that today reservation of wards of 48 district bodies has been issued. Reservation of wards of the bodies of the remaining districts will also be issued soon. The districts for which reservation of wards has been issued include Shahjahanpur, Amroha, Amethi, Ayodhya, Aligarh, Unnao, Etah, Auraiya, Kanpur Dehat, Kasganj, Kushinagar, Kaushambi, Ghaziabad, Ghazipur, Gonda, Gautam Buddha Nagar, Chandauli, Chitrakoot. , Jalaun, Jaunpur, Deoria, Pilibhit, Pratapgarh, Firozabad, Badaun, Bareilly, Balrampur, Basti, Bahraich, Banda, Baghpat, Barabanki, Bhadohin, Maharajganj, Mahoba, Raebareli, Lucknow, Lakhimpurkheri, Varanasi, Shravasti, Santakbirnagar, Sambhal, Siddharthnagar , Sultanpur, Sonbhadra, Hamirpur, Hathras and Hapur.

Get the latest more Uttar Pradesh news updates