There have been many such contestants in the history of 'Bigg Boss', who made host Salman Khan's blood boil. Salman's scolding or threats on these contestants also left no stone unturned. But there was one contestant who had done such a petty act with 'Angoori Bhabhi' Shilpa Shinde that all the family members were furious along with Shilpa. Salman also exposed this contestant in front of everyone. The name of this contestant was Akash Dadlani. When Akash did not agree even after being given several warnings, Salman left the show in the middle.

Shilpa Shinde was forced to kiss, the actress reacted like this
What was the whole story? Let me tell you. This is about the 11th season of Bigg Boss, whose winner was Shilpa Shinde. TV show 'Bhabiji Ghar Par Hain!' Shilpa Shinde, who became famous for playing the role of Angoori Bhabhi in the film, was seen as a contestant in 'Bigg Boss 11'. This season had celebrity contestants like Hina Khan, Arshi Khan, Priyank Sharma, Vikas Gupta and Sapna Choudhary. Apart from these, Akash Dadlani also joined as a contestant. In an episode of 'Bigg Boss 11', Akash Dadlani forcibly kissed Shilpa Shinde. On this Shilpa Shinde got furious and told Akash that you will slap.

Bigg Boss: When Salman was furious after seeing Tanisha Mukherjee-Arman's closeness in the dark of night, gave this warning


Before Sonali Phogat, these contestants of 'Bigg Boss' have died, some have heart attack and some have committed suicide
First forcibly kiss and then said – what will you do?
The extent was reached when Akash slapped Shilpa Shinde's hand on her shoulder and then said – what will you do? what will you do? Shilpa Shinde kept refusing Akash again and again and kept telling him to beat him, but Akash did not deter from his antics. At the same time, the rest of the contestants of the house did not say anything and all remained spectators. Akash Dadlani did such a lousy act with Shilpa Shinde two-three times in Bigg Boss. He was warned many times, but he did not listen. Later a video of Shilpa Shinde and Akash Dadlani also surfaced from Bigg Boss. In this, Akash was seen kissing Shilpa repeatedly on the cheek.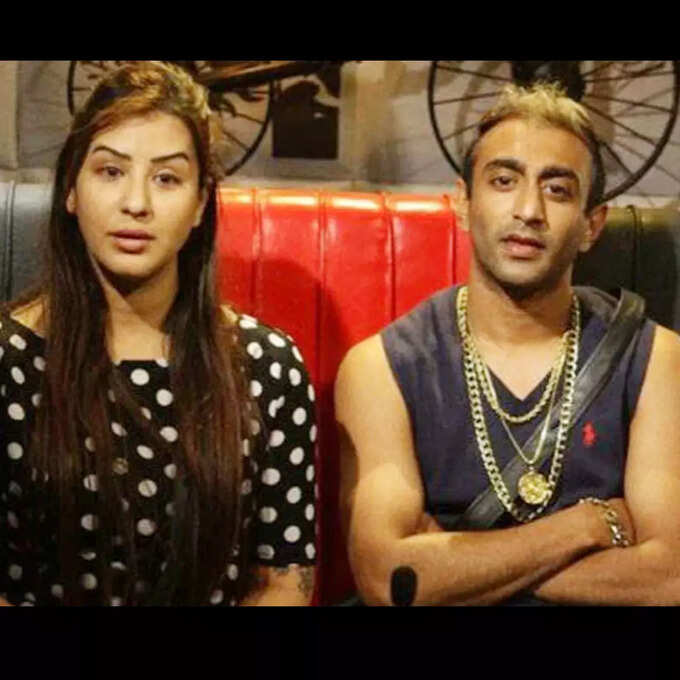 The contestant of Bigg Boss who was raped at the age of 13, took 'revenge' from the goons by becoming a dacoit


Bigg Boss: The contestant who entered as a spy, the makers used to fill the family bill, committed suicide 8 years ago
Salman had thrown it away, where is the sky now?
On this act of Akash Dadlani, the anger of the users on social media also erupted at that time. Calling it a sexual harassment, he also demanded the makers to take Akash out of the show. Later Salman also took Akash Dadlani's class. Salman had told Akash Dadlani that if he did such acts outside the house, he would be beaten up badly. Not only this, Akash Dadlani had described himself as a relative of music composer and singer Vishal Dadlani. On this too Salman was furious and reprimanded Akash fiercely. When Akash Dadlani entered the Bigg Boss house, he described himself as a rapper. Also said that he is the son of the deceased brother of Vishal Dadlani. But Vishal Dadlani had said that he does not know Akash nor is he any of his relatives. Akash Dadlani has not appeared in any big project after Bigg Boss, but he is busy in music videos.

Get the more news updates about Television