Salman Khan's reality show 'Bigg Boss 16' is slowly gaining momentum. The show is witnessing a lot of drama, love angles and entertainment. This season is also different because Bigg Boss is playing himself. He had never seen such a form before. On the other hand, there is a lot of discussion about some contestants. Abdu Rojic, Archana Gautam and Shiv Thackeray are making people laugh a lot with their words. From Nimrit Kaur Ahluwalia to Tina Dutta, there is a war of words between the beauties present inside the house. At the same time, some contestants are roaming around as 'Aashiqs'. In the midst of all this, there is another contestant, who is the youngest in the house and is in discussion these days. Its name is – Sumbul Tauqir Khan.

When the name of everyone's beloved 'Tamarind' Sumbul Touqeer Khan was revealed for 'Bigg Boss 16', the face of his fans was filled with joy. When she came inside the house, she won everyone's heart by reciting a poem, but after 1-2 days Sumbul got lost somewhere. He is seen doing only one thing in the house, that is – following Shaleen Bhanot. Apart from this, she is not doing anything in the show. The fans did not expect such a thing from him. Maybe even Bigg Boss will not, which is why he did not give the responsibility of convincing Sumbul to host Salman Khan, but himself has called the father of the actress in 'Friday Ka Vaar'.
View this post on Instagram

Sumbul Touqeer Khan: Papa took Tina Dutta and Shaleen Bhanot's class, Sumbul's eyes became moist after hearing the raw script
These allegations are being made on Bigg Boss
The makers released the promo of today's episode a few hours back, which shows Sumbul's father showing him the mirror of truth, how Tina Dutta conspired against him and how Shaleen Bhanot ( Shalin Bhanot) made his spectacle. Everything was fine till now. But after these promos surfaced, questions have been raised on Bigg Boss. People are accusing Bigg Boss of being biased. He is saying whether Sumbul is already a favorite of Bigg Boss and Salman Khan! But the reason behind this is something else, which has been seen in every season. This time also Bigg Boss is doing what he has been doing for many years.
People divided into two classes on social media
First of all, let us tell you that two sections have been divided on social media for calling Sumbul Tauqeer Khan's father in the Weekend Ka Vaar episode of 'Bigg Boss'. People on one side are saying that Bigg Boss took this right step as Sumbul is just 18 years old and he was in dire need of showing the right path at this time. On the other hand, people are saying that no contestant's family is called in the initial episode of Bigg Boss itself. They are not introduced. So why is Sumbul being showered so much from now on?

Bigg Boss 16: Shaleen Bhanot's romance with Tina Dutta begins, Gautam Vij enjoys it and Sumbul Tauqeer's mouth turns
Why is Bigg Boss doing this?
Now tell you why Bigg Boss is doing this? If you have been following Bigg Boss since the beginning or you have watched the last few seasons, then you must have noticed that Bigg Boss gives a second chance to those contestants who get lost or get lost somewhere in the house. Not only does Salman Khan come to the show to organize a class of 'housemates', but there is another motive behind it. That is, explaining to the contestants.
Contestants are given a second chance in every season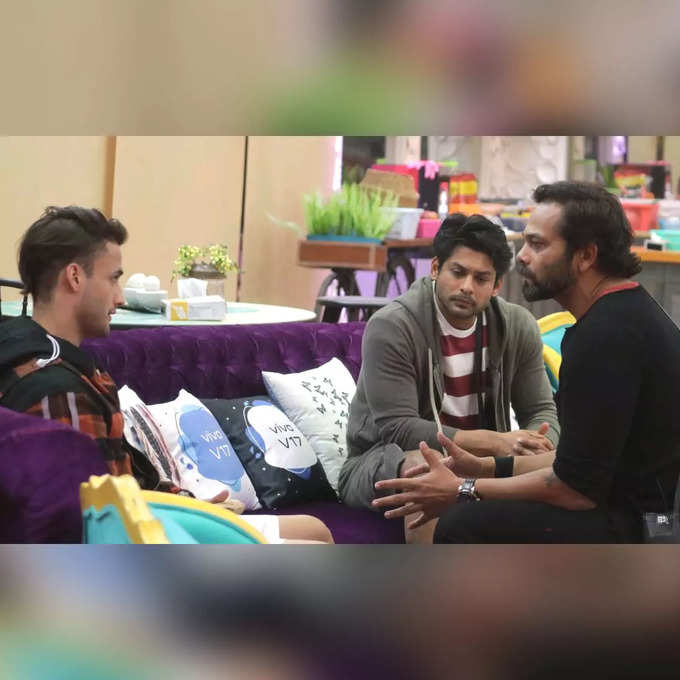 Talking about this season, Bigg Boss knows very well that there is a possibility inside Ankit Gupta that he can prove to be a good game player. Because they keep very quiet in the house. So in the last episode, Bigg Boss himself called him to the confession room and talked to him. Asked him about all the family members and advised them to speak on the go. Already in Weekend Ka Vaar, MC Stan was explained through Salman Khan. Shiv Thackeray was also told in gestures that he is playing well. Now talk about the last season, Salman had removed an entire episode only and only to convince Karan Kundra. Rubina Dilaik's husband Abhinav Shukla, who was silent in 'Bigg Boss 14', also got many opportunities. When Nikki Tamboli also crossed the limit, she was also given a special class. Talking about Bigg Boss 13, Salman advised Siddharth and Asim many times. In one episode, even Rohit Shetty was sent to convince both of them.

Bigg Boss 16, Episode 12 Highlights: The real player of the house is now seen! Ugly abuses, Ishq-Vishk and limits crossed!
Then the public is the owner
View this post on Instagram

Overall, it has been seen every time that when the contestant is going wrong, then he is definitely given a chance. Bigg Boss knows that Sumbul has a good fan following and can emerge as a strong contestant, so he is giving Sumbul a chance to recover. Now even after doing all this from Bigg Boss, if Sumbul does not catch the right train, then she will never be able to reach the destination. Now what changes will be seen in them, it will be known only in the coming episodes.

Get the more news updates about Television