The world of OTT is full of romance and erotic series for the audience above 18 years. Especially Ullu App has released many web series back to back for the audience in the adult category. If you are interested in romance and erotica as well as adventure, then there is a series on this platform 'Games of Karma: Cheat' you will like it. The story of this series starts from somewhere and reaches somewhere. The cycle of time goes such that a girl's life reaches the verge of destruction. Something that he had never imagined, because 15 years of his life have suddenly disappeared somewhere. All he remembers is that he was kidnapped. When she opened her eyes, she had moved forward 15 years in her life. Also, the deeds done 15 years ago have now caught him in the trap of bargaining for girls.

What is the story of the web series 'Games of Karma: Chal'
The story of this web series is designed around a girl named Aanchal. She works in a salon. Whereas in reality she supplies girls to sex dealers. Aanchal gives information about any girl on the way to the people doing sex business and then that girl goes to that swamp, from where it is difficult to get out. Aanchal also gets a lot of money for this. She is doing all this because she needs money. She is in love with Govind, who lives abroad. Aanchal wants to marry her lover Govind. One day Govind calls and says that he is coming to India and will marry her.

On the day Aanchal is about to get married, she goes to another makeup salon to beautify her. But this time the same thing happens to her, which till now she has been doing with other girls. As soon as Aanchal leaves the salon, her car breaks down. She takes a lift in another car. The car had just gone a short distance that Aanchal faints. Now when he opens his eyes, his life has changed.

Trailer of 'Games of Karma: Cheat' series

Aanchal was kidnapped in 2020. But when he opens his eyes, he is in the ashram of a Baba and the year of 2035 is going on. At first, Aanchal does not trust anyone. She fights, screams, tries to run away. But it is not able to beat the wheel of time. Eventually he also meets Govind. There is also a Babaji in the ashram, who wants to have a relationship with Aanchal. After this there are many twists in the story. At the same time, the veil also arises from that secret that after all, where did those 15 years of Aanchal's life disappear.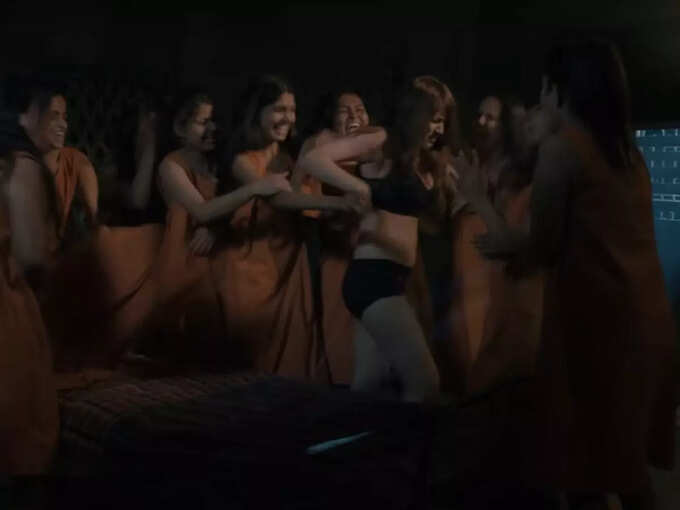 Web Series in August 2022: These 4 web series will be released in Hindi this month, know when and where you can watch


A beautiful girl was standing on the road at midnight, only then a car stops there – this web series will blow her senses
web series cast
Himani Sharma is in the lead role in the web series 'Games of Karma: Cheat'. He is also accompanied by Paritosh and Vishal Singh in lead roles. This web series has been directed by Praveen Hingonia. If you are over 18 years old. You are an adult. If you like watching adventure and romance along with erotic web series, then you will definitely like this series of Ullu App.

Get the more news updates about Television