Raju Srivastava is currently swinging between life and death in the hospital. Fans are wishing him a speedy recovery. Megastar Amitabh Bachchan also sent an emotional audio message for Raju Srivastava. Raju Srivastava enthralled everyone with his comedy. His 'Gajodhar Bhaiya' character was a huge hit. Raju Srivastava, who made everyone laugh with his comedy and funny jokes, was also seen in 'Bigg Boss'. Raju Srivastava was seen in the third season of 'Bigg Boss'. While he made the family laugh with his comedy, he was very embarrassed due to an incident. The reason for this was Aditi Govitrikar and Tanaaz Karim.

Use of abuses and obscene language, 'Bigg Boss 3' in controversy
Shamita Shetty was also seen in 'Bigg Boss 3'. This season was full of controversies. The makers were also questioned due to the use of abuses and obscene language. But the extent was reached when Aditi Govitrikar and Tanaaz Karim removed Raju Srivastava's pajamas in an episode of 'Bigg Boss 3'. Raju Srivastava was not even wearing underwear. Because of this, Raju Srivastava felt very embarrassed at that time, but then he kept quiet and kept on laughing.

Raju Srivastava: Raju Srivastava's nephew Kushal gave health update of comedian, told what the doctor said
Raju Srivastava's pajamas were removed in the pool party, did not wear underwear
Actually in that episode a poolside party was going on in Bigg Boss house. During this party, Aditi Govitrikar and Tanaaz Karim together pulled Raju Srivastava's pajamas and removed them. Although the back side of Raju Srivastava was completely blurred, but due to that action, people got very angry on social media. Even the Ministry of Information and Broadcasting had then sent a notice to the makers of 'Bigg Boss'. The ministry had given five days to the show makers and the channel to respond.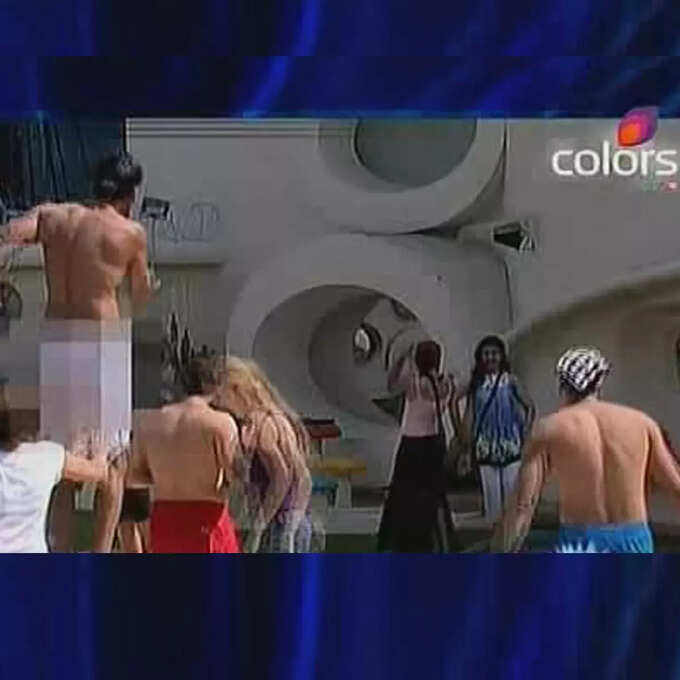 Raju Srivastava Critical: Raju Srivastava's brain is not giving proper response, his health deteriorated again on ventilator
Raju Srivastava said this when the pajamas were removed
Raju Srivastava had reacted to this 'pajama' incident in an interview given to 'Rediff' in 2009. After coming out of Bigg Boss house, he had said about this incident, 'I was absolutely shocked. They shouldn't have done that. But I knew it was an accident, so I forgave him. I have been told that the media had put that clip on-air and that was a controversy.



Salman Khan does not want to see the most 'poor' contestants in the history of 'Bigg Boss'


From dressing up in 'Bigg Boss' to being 'intimate', when these 5 contestants crossed the limits of shame
Sunil Pal said on the deteriorating health of Raju Srivastava, the troubled fans breathed their last
Raju Srivastava was among the top 8 contestants
Raju Srivastava was in the top-8 contestants in 'Bigg Boss 3' and then he became homeless. He entertained the audience as well as the family members in the show. Recalling the journey of Raju Srivastava's 'Bigg Boss', Vindu Dara Singh recently told IANS that he was very funny in the show.

Get the more news updates about Television