Rahul Mahajan, who was seen in 'Bigg Boss 2' last night, threw a grand birthday party for his wife Natalia. He had also invited many friends from the industry to this party, including Ankita Lokhande, Monalisa etc.
Many pictures and videos of the party went viral on social media, including a video of a cake cutting celebration. Some people are seen in this video in which a person is looking exactly like Sushant Singh Rajput to the fans.

In this birthday celebration video on Viral Bhayani's Instagram, Rahul Mahajan's third wife i.e. Natalia is seen celebrating her birthday. She cuts a cake and feeds a big piece to all her friends, including Ankita Lokhande. In this video, fans have got a glimpse of Sushant Singh Rajput in a man.
View this post on Instagram

Commenting on this video shared on social media, a user wrote, 'Friends, the boy standing behind Rahul Mahajan looks exactly like Sushant Singh Rajput.' It is not that only he felt like this, but many other people have also expressed their consent and surprise on his words.
Let us tell here that Natalia is Russian and this is Rachel's third marriage and she is about 18 years younger than him. Both were married in the year 2018. Recently, Rahul Mahajan also talked about the fourth marriage on the show 'Smart Jodi'. Although he had said that even for the fourth marriage, he will not marry anyone but wife Natalia. Rahul had first married Shweta Singh, who was his childhood friend and both were also together in flying school in America.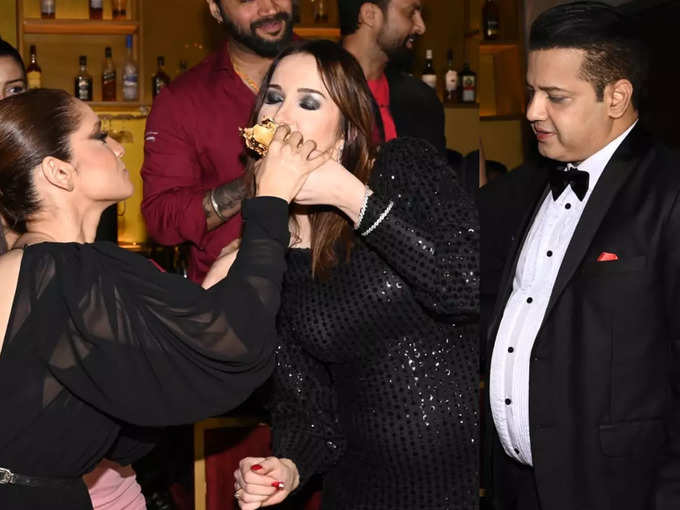 After this he married Dimpy Ganguly. In the year 2010, Rahul Mahajan's Swayamvar 'Rahul Dulhania Le Jayenge' took place, where he chose Dimpy as his life partner. However, while the marriage with Shweta lasted only 2 years, this relationship with Dimpy lasted for 5 years. Both the wives had accused Rahul of domestic violence.