Standup comedian Munawar Faruqui has won Kangana Ranaut's reality show 'Lock Up'. After becoming the winner of the first season of this show, when he reached his home in Dongri, people made him sit on his head and eyes. Many of his videos are doing the rounds on social media (Munawar Faruqui dongri video), in which his fans are seen doing his grand welcome. In the midst of this happy moment, a photo of Munawar has now surfaced, in which he is looking very cozy with a mystery girl. As soon as this picture came in front, #Munjali fans are confused (Munawar Faruqui with rumored girlfriend Nazil) as to what is going on!

This mystery girl was spotted at Munawwar Farooqui's post-winning show party. Many videos have also surfaced, where both are seen together. Seeing this girl with Munavvar, the paparazzi also asked questions, but they did not give any answer. Surprisingly, Munavvar himself has shared a photo with this girl on his Instagram status.

View this post on Instagram

Munawwar Farooqui Girlfriend!
It is being told that this mystery girl is none other than Munavvar's girlfriend Nazil. Although, how much truth is there in this matter, it is not known, but when this photo of Munavvar and Nazil came out, the fans were stunned. Both are looking very cozy in the picture. While Nazil is clicking selfies, Munavvar hugs her tightly from behind.
Munawar Faruqui received a warm welcome in Dongri after winning Lock Up, said this while waving the trophy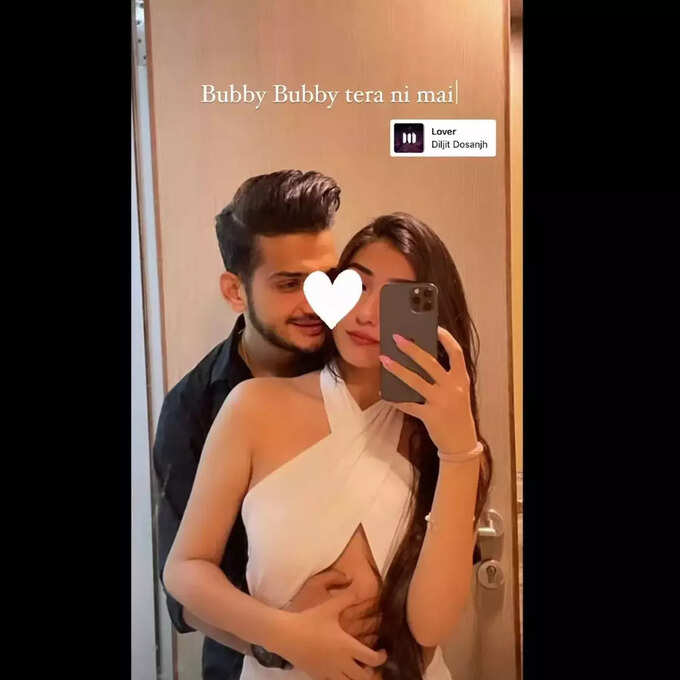 #Munjali fans feeling cheated!
Now #Munjali fans are shocked after the photo with this girl went viral. Actually, there was a special bonding between Munavvar and 'Kacha Badam' fame Anjali Arora in the show. Fans liked the fight of both. Fans lovingly started calling both of them 'Munjali' and supported them a lot. However, their relationship turned sour in the show itself, when a photo of Munavvar was exposed by Kangana. It was told that this photo is of his wife and son, but Munavvar refused to say anything on it. Now the fans are feeling cheated, because now they feel that their bonding with Anjali was just their game plan.
View this post on Instagram

Married, Divorced or Relationship?
View this post on Instagram

Fans are unable to understand whether Munavvar is married, divorced or in a relationship. If Nazil is his girlfriend then why did he have a relationship with Anjali Arora? On the other hand, Anjali's fans are very sad after Nazil's photo surfaced. He's feeling bad for them!
Who is Nazil?
View this post on Instagram

If reports are to be believed, Nazil is a social media influencer. He also has a YouTube channel. He is followed by 192K people on his Instagram account and it is difficult to take our eyes off his pictures.