'Kacha Badam' girl Anjali Arora, who was seen in 'Lock Up', has been in discussion for the last few days regarding one of her alleged MMS leaks. A video went viral on social media, seeing which people claimed that the girl seen in it is Anjali Arora. Although some people also said that the girl seen in the MMS video looks like Anjali Arora, but she is not. But when Anjali Arora was asked about this alleged MMS, she refused to answer anything. Anjali Arora may have been in the headlines due to this video at this time, but even before this she has been in the discussion about many of her revelations. Anjali Arora has also attempted suicide once.

Bunked class went to drink hookah
Yes, it's true. Anjali Arora was in class 11 then. Anjali Arora revealed this in 'Lock Up'. Anjali Arora had told that she and her brother used to study in the same school. Brother was very protective of him. Anjali Arora had told that once in the 11th class she had bunked the tuition class. After bunking class, she went to a cafe to smoke hookah. There a friend of the brother saw him and called the brother.

Anjali Arora: Anjali Arora wept bitterly over the alleged leaked MMS, said – this happened during 'lock up', now it is happening again
View this post on Instagram

Brother slapped in front of everyone, told everything to Papa
According to Anjali Arora, the brother reached the cafe and slapped him hard in front of everyone and took him home. Anjali Arora kept telling Bhai not to tell anything to anyone at home. But the brother did not listen and told everything to the father. On learning about the whole thing, Anjali Arora's father's blood boils and he reprimanded her a lot. Papa told Anjali Arora that now she will neither come out of the house nor study.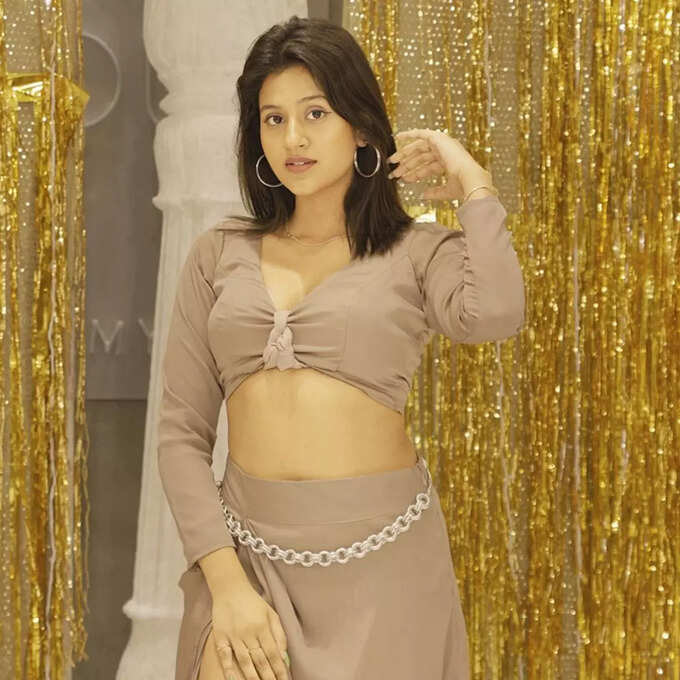 Anjali Arora MMS: 'Karamjali's MMS is of Hollywood level', Ajma Fallah made a dirty target on Anjali Arora
View this post on Instagram

When Anjali Arora confessed the truth, said – she was ready for money that night on the offer of a Russian boy
Anjali Arora attempts suicide by drinking phenyl
On this matter then Anjali Arora tried to commit suicide by drinking phenyl. For an hour no one knew what was going on. What is Anjali Arora doing? But after an hour when the brother came to know, he immediately took Anjali to the hospital. Since then, brother and father became more protective of Anjali and fell in love. Anjali Arora has been a Tiktok star before appearing in 'Lock Up'. Her reel made on the song 'Kacha Badam' on Instagram was a huge hit and from that she came into limelight.

Get the more news updates about Television