Nothing happens on the deserted streets in the dark nights. Something similar happened that night as well. It was midnight. A beautiful girl stood on the deserted road. The name was Saisha. He had to go somewhere. Cars were passing on the road in the evening. After much thought, Sayesha thinks of taking a lift. Just then a car comes from in front. Sayyesha gestures towards the hope of getting a lift. The car comes and stops. An unknown man named Jason is sitting inside. Jason has a gleam in his eyes as soon as he sees Sayesha at first sight. He agrees to give a lift to Saisha. Saisha sits in the car and the conversation starts. The car also starts running on the deserted road in the middle of the night. There are such twists ahead in the story of Jason and Sayesha, which will make your hair stand. Whoever saw the web series 'The Cottage' on Ullu App, his senses were blown away.

There is much more to come in the story of 'The Cottage', a cocktail of horror and erotica. Sayesha and Jason are together in the car and soon mix up. Jason is anyway very happy to have the company of a beautiful girl in the middle of the night. Both start flirting with each other. Jason asks what is Sayesha doing alone on the road at midnight. He says that either the ghosts or the prostitutes live on the road during this night. To this Sayesha says, 'What if I am both.'

Sex Life Web Series: Mother of two children is unhappy with sex life with husband, ex boyfriend has returned, what should he do now?
Jason and Sayyeshaa's talk moves on. Emotions start to coalesce. Both sense the urgency of the occasion and reach a deserted cottage on the way. It is decided that the night will be spent here. Together. Jason says he wants to feel something he's never done before. The two had just come close that some strange incidents start happening in the cottage. The lights start going out. The chair kept nearby starts moving automatically. Jason has a past. There is an addiction to alcohol. Same is the case with Saisha. If you are fond of horror stories, then you will definitely like 'The Cottage'.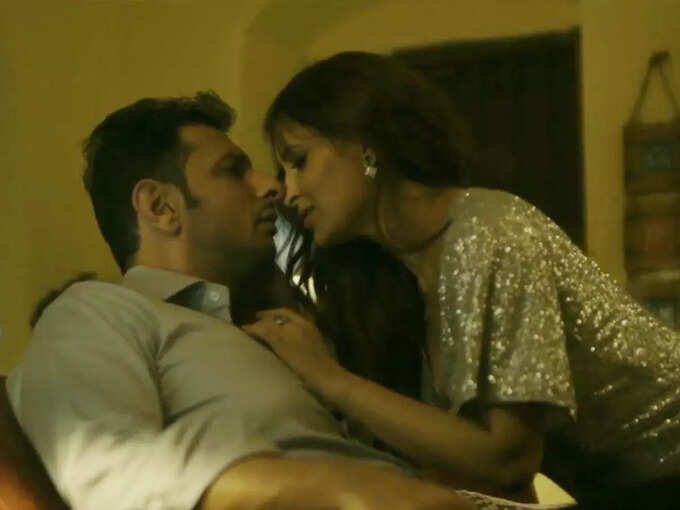 The Cottage's story is both thrilling and suspenseful. Rushad Rana and Neha Chaudhary are in lead roles in this series. Apart from this, Shweta Khanduri is also in an important role in this. This series was released in the year 2019. This series can be seen on Ullu App. After watching, definitely tell us whether you were scared to see it or not.

Get the more news updates about Television