It has been a long time since the young hero Raj Tarun hit. Raj Tarun, who made his debut on the silver screen with the movie 'Uyyala Jampala', impressed the audience with his first movie. Speaking in the Godavari dialect, he cultivated very simple gestures and earned a special identity for himself. Raj Tarun's image graph increased with the films 'Sinima Puchtha Maava' and 'Kumari 21F'.

However, after that Raj Tarun did not have a single notable hit. The films 'Orei Buzziga' and 'Power Play' which were released in OTT during the Corona period were not good.. 'Standup Rahul' which was released in theaters this year turned out to be a disaster. The recently released 'Aha Na Pelanta' on G5 was also not very impressive.

In such circumstances, the new film started by Raj Tarun is attracting interest. Raj Tarun is making a film under the direction of AS Ravikumar Chaudhary, the director of the hit films 'Yajnam' and 'Pilla Tu Lani Biyam'. Malkapuram Sivakumar is producing this film under Suraksha Entertainment Media banner. The upcoming movie with the powerful title 'Tiragabadara Swami' was grandly launched in Hyderabad on Thursday.

C. Kalyan, President of the Producers' Council, and famous producers K. S. Rama Rao and Pokuri Baburao participated in the opening of 'Thiragabadara Swami', which started with puja programs. C. Kalyan gave the clap for the muhurta scene.. KS Rama Rao switched on the camera. Pokuri Baburao gave the script to director AS Ravikumar Chaudhary. Directors Association President Kashi Vishwanath, Director Veerashankar, Gosangi Subbarao, Narrashi Vasu, Raja Vannem Reddy, Bekkam Venugopal, Producers Association Secretary T. Prasanna Kumar, famous producer DS Rao, Jivita Rajasekhar and others participated.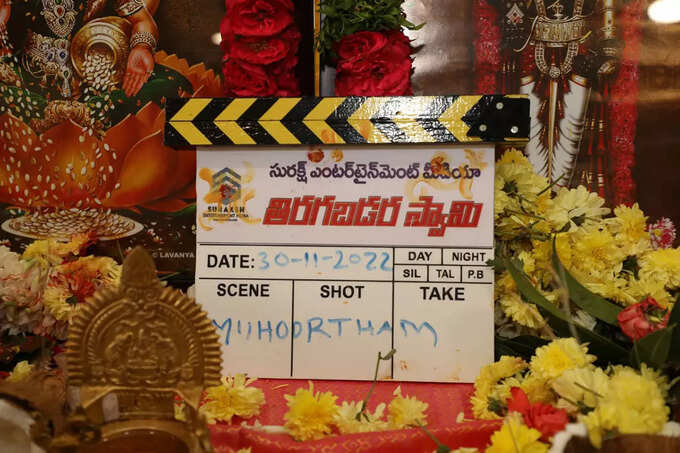 JB directed this film. While providing music… Jawahar Reddy is working as a cinematographer and Beckem Ravinder is working as an executive producer. The shooting of this movie, which is being made as an action entertainer, will begin soon. The story, screenplay and direction of this movie is by AS Ravikumar Chaudhary.
Read more Cinema News and Telugu News
Get the more news updates on Tollywood