Meghasandesam: The crazy combination of Natasamrat Annar – Director Ratna Dasari Narayana Rao has produced amazing films. Akkineni's 200th film 'Meghasandesham' is also one of them.. The special thing is.. ANNAR and Vanishree as a couple.. K.S. Under the direction of Prakasa Rao (K. Raghavendra Rao's father).. The sensational and biggest blockbuster 'Premanagar' produced by Meghal D. Ramanaidu under the banner of Suresh Productions was released on 24th September 1971. After 11 years again on the same day (September 24, 1982) Akkineni hit another blockbuster with 'Meghasandesham'.

Dasari is produced under the banner of Taraka Prabhu Films in the dedication of wife Dasari Padma. Jayasudha, Jayaprada, Jayasudha's sister Subhashini, Jaggaiah and Salima acted in key roles. Mangalampalli Balamurali Krishna appeared in a guest role. Music by Ramesh Naidu, Camera by PS Selvaraj and Editing by B. Krishnam Raju. On September 24, 1982, Telugu Nata was released on a grand scale. By 24 September 2022, 'Meghasandesham' is completing 40 years.

Ravindra Babu (Akkineni), a great poet, a sensitive soul who loves art and nature… Rabindra Babu marries a village girl Parvathi (Jayasudha). Her looks, touch and dance make him adorable.. Due to this, Ravindra Babu's family quarrels.. his wife misunderstanding him and Padma.. finally meeting his wife and dying.. all this is interesting.. 'Meghasandesham' is heart touching..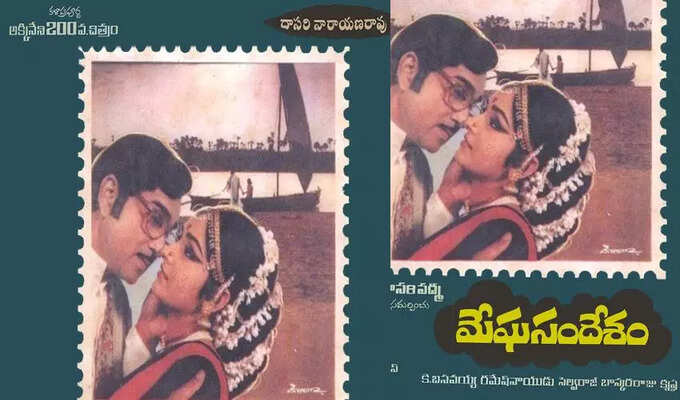 A.N.'s performance in Rabindra Babu's role was excellent.. Jayasudha and Jayapradal were well known for this movie.. Ramesh Naidu's songs were popular.. Veturi, Devulapalli Krishna Shastri, Jayadeva wrote.. Yesudasu, P.Susheela, Mangalampalli, S.P. Shailaja, Poornachander sang wonderfully. Poems are provided by Palagummi Padmaraju.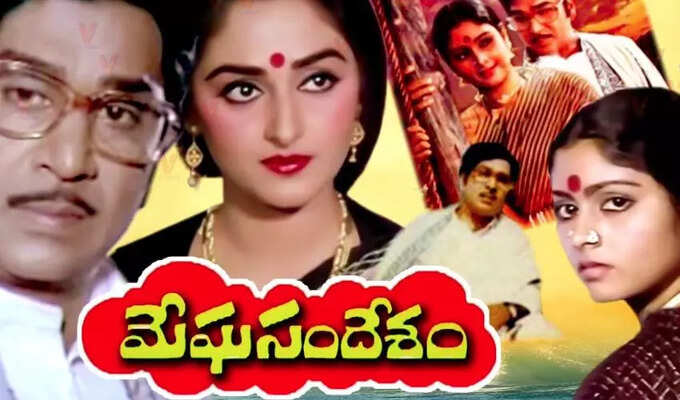 Get the more news updates on Tollywood