new Delhi
Due to the theft of mobile phones, there may be a lot of problems. The possibility of misuse of the phone due to theft is greatly increased. It is usually very difficult to find a stolen phone. Here we are telling you a special way, through which you will be able to find your stolen phone without SIM card, internet access and GPS location. For this, you only need the IMEI number.
IMEI number is on the retail box
You will find the IMEI number of the stolen phone at the retail box. You will find it near the sticker with the model number and serial number on the box. The IMEI number is 15 digits which is written above a bar code.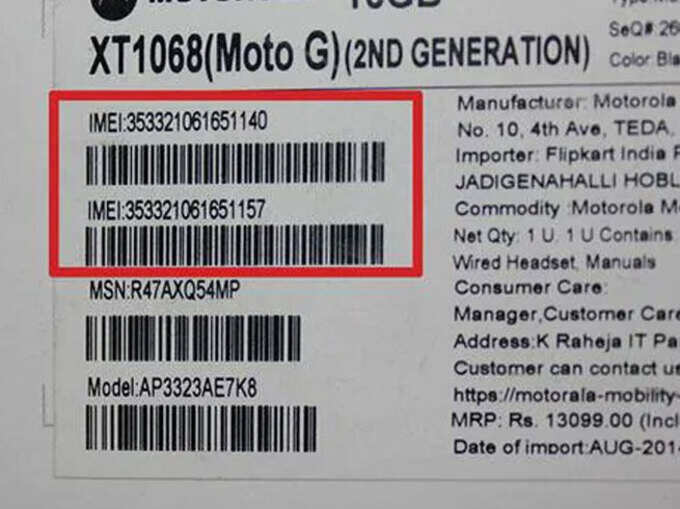 IMEI phone tracker will come handy
After knowing the IMEI number, you can easily track your phone. For this, you have to install an IMEI phone tracker app in the phone. This app is available on Google Play Store. Apart from this, you can complain to the police about your stolen phone, after which the police also start tracking your phone.
What is IMEI number?
IMEI (International Mobile Equipment Identity) is a 15-digit number in any phone. This is the identity certificate of the phone and it cannot be changed. Whenever you buy a new phone, check the box and IMEI number of the device and note it down somewhere.
Jio's special app, video call to 100 people
This is how police track IMEI number
Each phone has a different IMEI number. Through this number, the police tracks a stolen or lost phone. Even if a second SIM is installed in a stolen phone, it can still be tracked by IMEI number. However, it is necessary that the second SIM in the stolen phone is used at least once for the call. With the help of the IMEI number of the police at the time of the call, it helps to track the phone tower closest to the phone.
Can thieves change IMEI number?
No work is difficult for thieves. These thieves change the stolen mobile phone's IMEI to a device called 'Flasher'. It is a simple technology device by which the IMEI number is changed by connecting the handset to the computer. After the IMEI number is modified, it becomes very difficult to find the stolen phone.
Reliance Jio's video conferencing app JioMeet launched, will compete with Google Meet and Zoom
Can IMEI be blocked?
If you block the IMEI number, then the phone gets blacklisted at the same time and it cannot be used. Usually the IMEI of the phone is blocked so that it cannot be misused. In case of getting the phone back, the blacklisted IMEI number can also be legally unblocked.