new Delhi.
Facebook has recently launched a new feature called Messenger Rooms. This is a video calling feature through which after creating a room, up to 50 users will be able to video chat. Not only this, you will also be able to broadcast video calls live in any profile, page or group. The special thing is that people who are not Facebook users will also be able to join video chatting through this feature.
The user who prepares the room will have all the controls. They can lock or unlock the room, as well as remove whatever they want during the live broadcast. This is a feature similar to a common video call, just to get it live on Facebook, which is not available in other apps. This new feature of Facebook will compete with other video calling apps like Zoom and Skype. So let's know how to use this feature.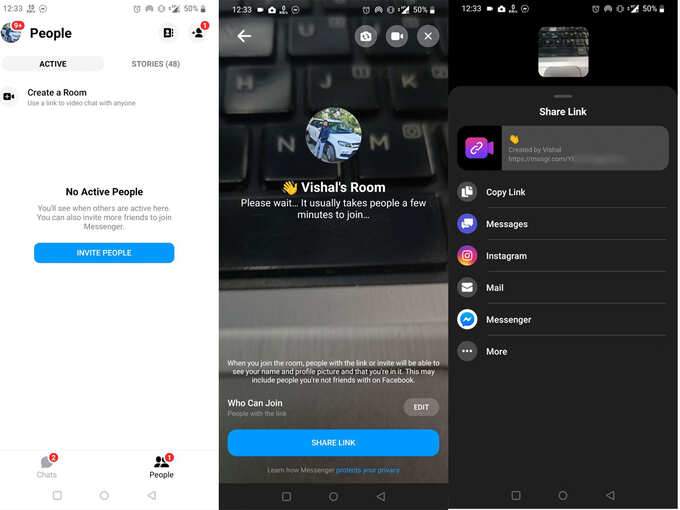 How to use Facebook Messenger Room
Go to Facebook app or Messenger app and tap on the Create Room option.
Here you will see the option of Share Link. Tap on it
A link will be created. You can copy this link or share it directly by message, Instagram, mail, messenger or any other way.
By doing this, you can send an invoice to the users to join the room.
Is the Instagram app watching you with a camera? Company reported bug
After joining people, start a meeting.
If you want to show it live, then click on the live option given below.
Its special thing is that if you go to any other app, then the video call goes into PIP mode.
PIP mode means that video calls are converted into small windows. So that you can also do other work.