new Delhi.
Have you bought a new iPhone or are planning to buy? If you are an Android user then the first question that comes to your mind is how will the data transfer be done. Let me tell you that transferring data from one Android device to iOS device is as easy as sending data to another Android phone. However its method is slightly different. Here we are telling you the easiest and free way to send data from Android to iPhone.
Move to iOS app
Before transferring data, you need to insert an app named Move to iOS in your Android device. It is a complete security and simple app. Apple has an official app and the company itself has suggested to put the same app. This app can be downloaded from Google Play Store. App size is just 1.1MB. To start the app, you have to accept its terms and conditions.
Now make money transactions through WhatsApp Pay, sending messages is easier than the way
How to transfer data
After taking a new iPhone, when you setup it, you will see the option of Apps & Data.
Here you have to choose the Move Data from Android option. After which you will see a code
If you have completed the setup by mistake, you may have to erase the phone. Therefore, it would be better to transfer the data before using the phone.
The old age of normal sim is old, get Jio, Airtel or Vi's eSIM card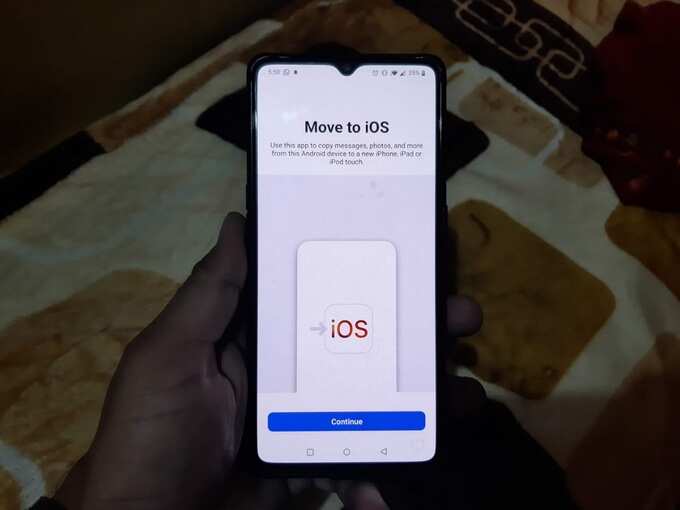 Now open the Move to iOS app in the Android device and tap on Continue in the Find your Code option.
Now you have to enter the 6-digit code seen in the iPhone on the Android device.
Now you will see options like Camera, Messages, contacts in Android phones.
Select whatever data you want to transfer. After the transfer is complete, tap on Done.
This way you will not be able to transfer music, books and PDF.