The prices of essential commodities have risen sharply due to the unprecedented economic crisis in Sri Lanka. There is a severe shortage of them.

Chief Minister Stalin had announced that essential food items and life-saving medicines from Tamil Nadu would be sent to the people affected by the current severe economic crisis there.

He had sought the permission of the Central Government for this, which has now been approved. Following this, in the first phase, 40,000 tonnes of rice, 500 tonnes of milk powder and life-saving medicines will be sent from Tamil Nadu soon, the Tamil Nadu government said. Accordingly, tenders for rice have been requested and orders have been issued.

Is there no place for beef in the Dravidian model? Alone shop widening Vizika!
In this context, the Government of Tamil Nadu has ordered the formation of a team of 4 IAS officers to oversee the shipment of essential items to Sri Lanka.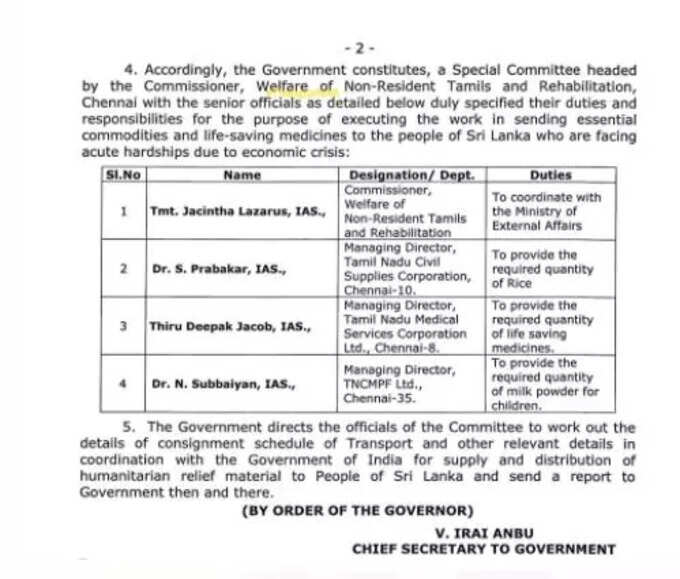 Prabhakaran, Managing Director, Consumer Goods Corporation, Subbaiah, Managing Director, Avin, and Deepak Jacob, Managing Director, Medical Services, Tamil Nadu, have been appointed by the Chief Secretary, Tamil Nadu.