New Delhi: Australian all-rounder Andrew Symonds died in a car accident on Saturday night. The cricket world is in shock due to this accident. Symonds, who left the world at the age of 46, always regretted that his relationship with his once close friend Michael Clarke had deteriorated. Yaari was broken and the reason for this was not a fight, but the money received in the IPL.

Just days before his death, Symonds made several serious allegations against former Australia captain Michael Clarke. He had told how his friend had changed after becoming the captain and when he got immense wealth in the IPL, the relationship also broke down. There came a time when the team's interim captain Michael Clarke dropped Symonds from the team for fishing while leaving a team meeting.

Andrew Symonds: The infamous cricketer with white cream on his lips and kinky hair
Clarke was heavily criticized by all-rounder Symonds in 2015. Whose former Australia captain alleged that Symonds came drunk during Australia's ODI match. Now on 'The Brett Lee Podcast', Andrew Symonds talks about himself and Clarke's relationship.

The former all-rounder had said – Clarke was jealous of him after getting a huge amount in the auction of the first season of IPL. He had said, 'When Clarke came into the team, I used to bat a lot with him. So I took full care of them. This brought us closer. Matthew Hayden told me that when IPL started, I got a lot of money to play in IPL. Clarke got jealous of it and it got in the middle of our relationship.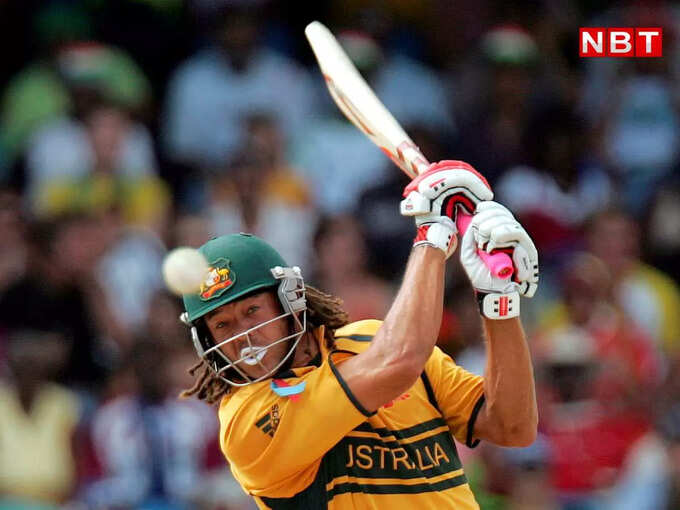 Symonds went on to say that money makes fun things. It's a good thing but it can be poison and I think it poisoned our relationship. I'm not friends with him anymore and I'm comfortable with it, but I'm not going to sit here and throw mud. Mahendra Singh Dhoni was the most expensive player in the auction of the first season of IPL. At the same time, the explosive all-rounder Andrew Symonds was the second most expensive player. He was bought by Hyderabad Deccan Chargers for $1.35 million.