New Delhi
The time to release the list of retained players for IPL-2022 is very near. Franchisees have not yet opened their cards, but news related to retention has started pouring in. According to the latest news, CSK will retain Dhoni, while Rishabh Pant will be seen captaining Delhi Capitals. There is news of KL Rahul joining the Lucknow franchise as the captain.

Notably, as per BCCI rules, each team is allowed to retain a maximum of four players. The franchises have to submit their list of retained players by November 30 and the IPL mega auction will be held next month. Meanwhile, Delhi Capitals are set to retain wicketkeeper-batsman Rishabh Pant, all-rounder Axar Patel, Prithvi Sau and pacer Enrique Nortje.

MS Dhoni News: CSK will retain Dhoni for the next 3 seasons, will Suresh Raina's journey in the franchise end?
The reason why Shreyas Iyer has been dropped is because he wanted to lead DC, but the franchise wanted Pant to go ahead as their leader. However, since most of the franchises are adopting the strategy of not retaining four players, it may put pressure on their purse during the auction.

It is believed that Mumbai Indians will retain Rohit Sharma and Jasprit Bumrah. While talks with West Indies all-rounder Kieran Pollard are still on. The franchise is looking to buy Suryakumar Yadav from the auction pool and there is a strong possibility of retaining Ishan Kishan. Two new teams, Sanjeev Goenka's RPSG Group and CVC Capitals (though they are yet to get the nod from the board) have started approaching some of the top Indian players.

IPL 2022 Schedule Date: IPL 2022 date finalized, first match will be held in Chennai: Report
India opener KL Rahul is likely to lead Goenka's new Lucknow team. It is learned that Rahul has severed ties with Punjab Kings and has accepted Goenka's offer. It is also learned that Suryakumar Yadav was approached by the new franchise but the batsman is yet to respond.

IPL: Teams are bought in billions, where are they spent, how are they earned, understand the complete account of the entire franchise in 25 points
Meanwhile, Kolkata Knight Riders are likely to retain their two all-rounders Sunil Narine and Andre Russell, while they are also looking to retain Varun Chakraborty. It is learned that KKR is currently deciding whether to retain Shubman Gill or Venkatesh Iyer.
Retained players can be…
Chennai Super Kings: Mahendra Singh Dhoni, Ravindra Jadeja, Ruturaj Gaikwad, Moeen Ali/Sam Curran
Delhi Capitals: Rishabh Pant, Prithvi Shaw, Axar Patel, Enrique Nortje
Mumbai Indians: Rohit Sharma, Jasprit Bumrah, Kieron Pollard (conversation), Ishan Kishan (likely)
Kolkata Knight Riders: Sunil Narine, Andre Russell
IPL got two new teams, why Lucknow team is the most expensive?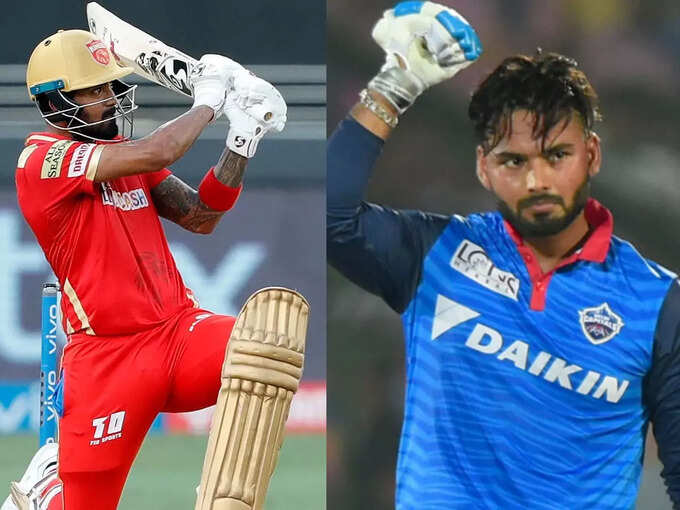 ,