Mumbai: Some questions arose about his batting in T20 cricket. His strike rate has not been very good in the last few seasons of the Indian Premier League. In the last three years, his strike rate was the lowest among the IPL openers who played at least 300 balls in the IPL (IPL 2022). Gill scored runs in the last three seasons at a strike rate of 122.28 only. Even in the 15th season of IPL, his start was not very good. He could not even open the account and after that questions arose again about Gill. On Saturday, however, played a wonderful innings. This opener of Gujarat Titans made his best score in IPL. Former India head coach Ravi Shastri was very impressed with Gill's innings.

Shubman Gill was selected from the draft by Gujarat Titans before the start of IPL 2022. He scored 84 runs in 46 balls against Delhi Capitals in Pune on Saturday. He hit four sixes and six fours in this amazing innings. The amazing thing was that Gill played dot only five balls.

GT vs DC Highlights: Rishabh Pant's mistake was huge, Delhi lost, Ferguson dominated Gujarat Titans victory- Shubman Gill
Ravi Shastri, while talking to Star Sports, praised the 22-year-old boy openly. He said that Gill is a very talented player and he is made for this format.


Shastri said, 'He is a pure talent. To be honest, this player is included in the most talented players of India and the world. Once he gets the momentum, the runs come easily. He has that gut, he has time and he plays with all his might. The good thing is that he plays a lot of ground shots. He is made for this format of the game. His shot selection, changing strikes and the way he talks to himself is excellent. Even today he played very few dot balls. This reduces the pressure. He bats very well in front of the short pitch ball as well. The short-arm jab, which he hit in this innings, was excellent. This innings will benefit him a lot.

Shubman Gil IPL: Wow what a batting… Shubman Gill's dominance, made his best score in IPL
Gill's innings helped the Titans reach a score of 171 for six in 20 overs. After this, Lockie Ferguson helped his team win by taking four wickets for 28 runs. Delhi Capitals lost this match by 14 runs. This was the second win this season for Titans, who had defeated Lucknow Super Giants in their first match.
Gill had said after his innings, 'I enjoyed playing this innings. It's always nice to contribute for myself and the team. I didn't realize that I played so few dot balls. But actually my plan was something like this. I wanted to keep changing strikes. My aim was to steal a run whenever I got a chance.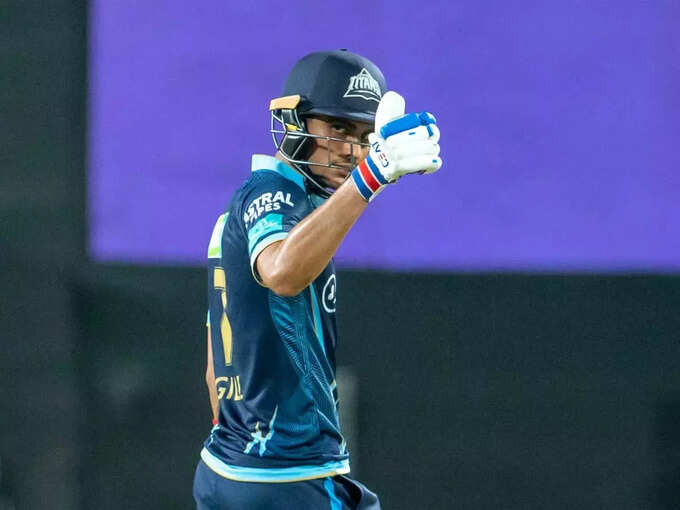 next article
Who is Vaibhav Arora: This 'Punjabi' player who plays Chennai's band wants to get his mother home, has taken a hat-trick before IPL debut