Sydney
Captain of indian cricket team
Virat Kohli
He will return to Australia after the first match of the four-Test series. Virat is due to become a father in January and will be returning to India for the birth of his first child. Former Australia captain Steve Waugh, however, said on Tuesday that he was shocked and disappointed by Kohli's decision. This great captain says that this can reduce the thrill of this series.
Virat Kohli and Anushka Sharma, 32, are going to be parents in January. He announced this on social media. Kohli has been allowed by the Board of Control for Cricket in India after the first Test match to be held in Adelaide from 17 December. He will not play the remaining three matches of the series.
Read, Cricket Australia CEO Nick Hockley said Virat was not scheduled to play in all Tests
Virat Kohli's absence will undoubtedly benefit Australia in this Border-Gavaskar series, but broadcasters and cricket chiefs feel that the cricket already affected by the Corona virus will suffer a setback.
Waugh, who represented Australia in 168 Tests, said, "I am a little disappointed that Kohli will not be here – a bit shocked too."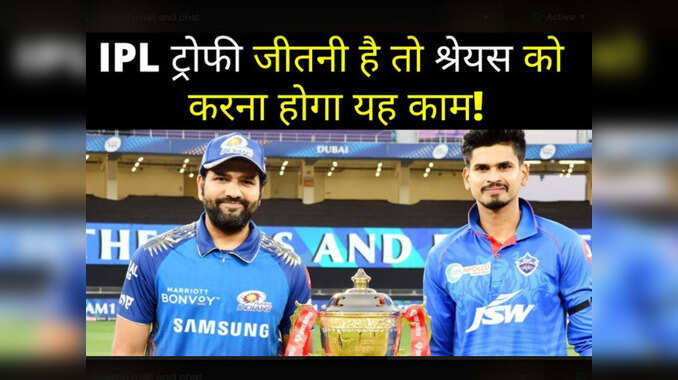 If Mumbai wants to win the final, IPL trophy, Shreyas will have to do it!
He said, 'He has achieved a lot in his career, after that it was seen as an important series in his career. But of course, family comes first. '
The Indian team will leave for Australia tour this week. There the team will spend two weeks in Quarantine and from 27 November the first ODI will be played.
Read, India Tour of Australia: 50% viewers will be in Adelaide Test
Kohli will captain the team for three ODIs, three T20Is and the first Test match. The second match of the series will take place in Melbourne from 26 December. And the third match will be Sydney from 7 January and the fourth and last match will be from Brisbane from 15 January.
Waugh said that the absence of Kohli will have some impact on the series. But the Australian team would like that Kohli also play in this series. He said, "This is similar to the series two years ago in which Australia's team did not include David Warner and Steve Smith."
Waugh said that you want to play against the best potential, especially when the match is heavyweight title.
While Kohli will return after the first match, Rohit Sharma has been included in the Test team. Rohit was not included in the limited overs squad due to injury.
Cricket Australia's interim chief executive Nick Halki says he had an idea. "When he told about pregnancy, I thought it could happen," he told Sydney radio station.
Halki admitted that Kohli's absence would be a major setback for cricket fans. He said, 'Of course, Kohli is one of the superstars of cricket. He is coming here for seven out of 10 matches.