Currently one of the best players in world cricket
Virat Kohli
One. ODIs, T20s, Tests .. Any format should have records in Virat's name. Kohli is the second highest scorer in ODIs after Sachin Tendulkar. He is the second Indian cricketer to score over 900 ranking points in Tests. Kohli is also the fastest batsman to score 10,000 runs in an ODI. Virat is the only batsman to score 20,000 runs at an average of over 50 in all formats combined.
Virat Kohli became the first captain to score six centuries in ODIs in a single calendar year (2017 & 2018). Apart from being the highest run scorer in the IPL, Kohli also holds the record for being the most successful Indian captain in the ODIs. Virat, who has played 86 Tests, 248 ODIs and 81 T20s, is set to break more records.
Kohli turns 32 today (November 5). Virat is not only a record hunter in the game … he is also a leader in making money. For Kohli, who owns a lot of cricket fans with the game .. Lots of brands are competing. With this Virat brand value is high. According to Forbes, Virat is ranked 66th on the list of the 100 highest paid athletes this year. Kohli is the only Indian athlete on the list.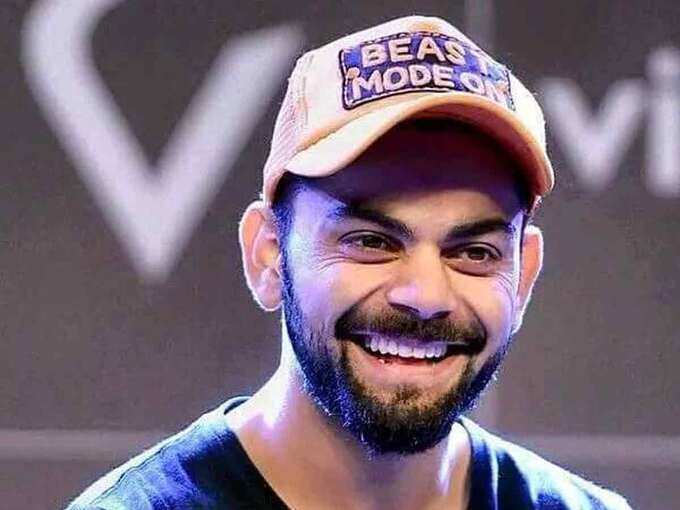 Compared to 2019, Kohli has improved over 30 positions. While Virat's earnings in 2019 will be $ 25 million, this year it is estimated to be $ 26 million (Rs 193 crore). Of this, Kohli earns up to $ 24 million from commercials alone. The remaining $ 2 million comes in the form of salary and prize money paid by the BCCI. Kohli is one of the few players to get a BCCI A + contract. The BCCI pays an annual salary of tens of millions of dollars to cricketers of this grade.
Kohli has a huge following on social media. Kohli endorses brands such as Audi, Hero, MRF, Puma, VolvoLine, etc. Kohli, who is the RCB captain in the IPL, earns a salary of Rs 17 crore more than any other cricketer. RCB reached the playoffs this year .. Fans are hoping to hit the cup for the first time.