Dubai

Indian all-rounder
Vijay Shankar
Said that he took the match against Rajasthan Royals as a 'do or die' for himself. He knew that only after performing well with both bat and ball could he save his place in the playing XI of Sunrisers Hyderabad. The 140-run unbroken partnership for the third wicket between Manish Pandey (83 not out) and Shankar (52 not out) helped the Sunrisers win by eight wickets against the Royals.
This has brought him eight points from 10 matches to take fifth place. Shankar said after the match, 'If I talk in person, it was a do or die match for me. I was taking this match in a similar way. I could not do well in batting and so I had to do well in this match. Unfortunately say that or luckily we lost two wickets in the beginning and in that case the team sent me to bat in the upper order.
Read, 'If I had given Archer a third over ..' Smith explained the reason for the loss to Sunrisers
Shankar, who also performed well in bowling, said that the team should have won the last two matches as well. He said, 'We lost those matches in the last moments. Such a win will boost the morale of every member of the team. We can maintain our expectations in the tournament by winning the remaining matches.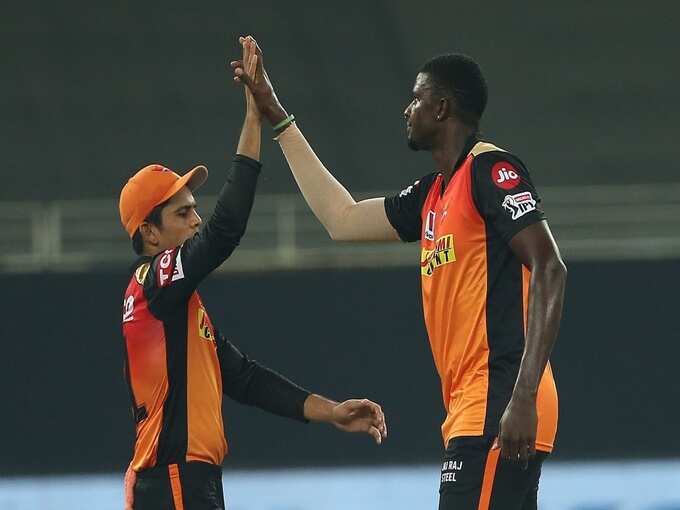 Shankar said that after Sunrisers lost two wickets, they had plans for a long partnership. He said, 'Manish was really hitting the ball well initially. I had not really faced so many balls before this innings. I had played only 18 balls before this innings so that feeling was important for me. (Joffra) Archer was bowling fast and so it was important for me to stay on the wicket.
Rajasthan Royals now have eight points from 11 matches and are ranked seventh. Its head coach Andrew McDonald said that the simplest equation for the team now is to win the remaining three matches and expect favorable results in other matches. McDonald said, 'The challenge is very simple that we win the remaining three matches and see what our position is in the run rate. It is about continuing our preparation and maintaining the belief that our team is good. The team now has nothing to lose.