Kolkata
Former Captain of Team India
Saurabh Ganguly
Doctors who are treating her say that her condition is stable and her family members will be talked to for further treatment. Ganguly was hospitalized after suffering a 'mild' heart attack.
Three arteries in Ganguly's heart were found blocked on Saturday, after which a stent was placed. Bulletin was released late Sunday night from the private hospital where Ganguly is admitted.
Read, Ganguly out of danger, hospitalized after angioplasty, heart attack
According to the bulletin, Ganguly had dinner at ten. 9 members of the Medical Board will hold talks with family members on further treatment of Saurabh Ganguly at 11:30 am today. The doctors are monitoring his condition.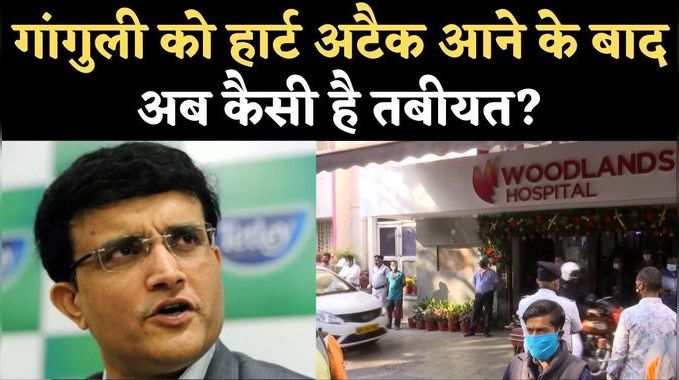 After Saurabh Ganguly's heart attack, how is the health now?
According to the statement, Ganguly is under the supervision of doctors and is being treated appropriately from time to time. Ganguly's coronary angiography was done at three o'clock on Sunday afternoon and his echocardiography would be done again on Monday. It states that Ganguly's blood pressure is 110/80 and the oxygen level in his body is 98 percent.
Prime minister on sunday Narendra Modi Also came to know Ganguly's condition. PM Modi interacted with the former cricketer's wife Donna Ganguly. West Bengal CM Mamta Banerjee also visited him at the hospital. For the better health of Ganguly, his fans across the country are also praying.