Varanasi
Indian cricket team opener
Shikhar Dhawan
(
Shikhar dhawan
) Photo of feeding birds to migratory birds is becoming viral on social media. This photo of Dhawan is from Banaras, where he fed birds with paddy during boating.
Bird flu
(
Bird flu
), The district administration has prohibited feeding birds to the grain. DM Kaushal Raj Sharma has prepared to take action on the boat operator. According to media reports, seeing this viral photo of Dhawan, the district administration has started investigation. Dhawan while sitting in the boat feeding the birds and sharing the photo on his Instagram account, wrote, "Happiness is in feeding the birds."

Dhawan visited Baba Vishwanath and also attended the Ganga Aarti. Team india Famous Dhawan tried to hide his identity in the name of 'Gabbar' among his colleagues. They put masks and shawls on their mouths. Later people recognized him.
Baba Bhairav ​​also appeared
Dhawan stayed in Kashi for two days. During this time, he enjoyed the streets of Kashi fiercely. On Tuesday night, Shikhar Dhawan took the mantle after India's historic victory over Australia at Baba Kaal Bhairav ​​and Kashi Vishwanath Temple.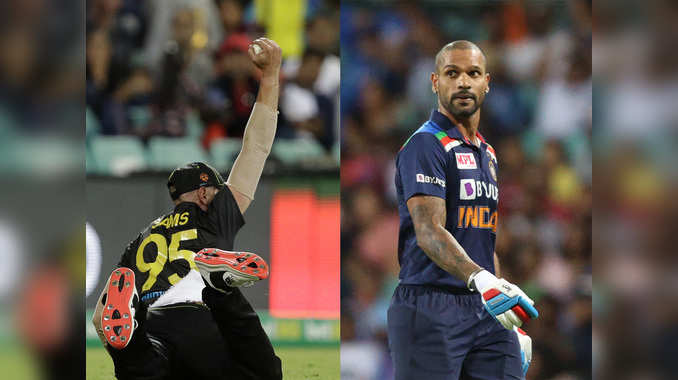 Leap, touch, catch again … In Sydney, Sam's OUT to Dhawan with one hand
Dhawan has not been included in the Indian squad announced for the opening two Tests for the upcoming home series against England (India vs England). The Indian team will play a four-match Test series against England from 5 February. The first two Tests of the series will be played in Chennai, while the remaining two Tests will be played at Motera Stadium in Ahmedabad.