new Delhi

Former New Zealand all-rounder
Scott Styris
Seems that Chennai Super Kings' chances of reaching the playoffs are over. Winner of IPL's glittering trophy three times
Mahendra Singh Dhoni
The current season of team Chennai has been very poor and they have lost seven out of 10 matches. The team is currently at the bottom of the points table.
Even if the points are understood from the mathematics of the table, it does not seem easy for CSK to reach the playoffs. Even if she wins her remaining four matches of the season, Dhoni's team will still be on 14 points, but Delhi Capitals and Royal Challengers Bangalore already have 14 points and record four-time champions Mumbai Indians with 12 points. is. In such a situation, it is very difficult for Chennai to reach the top-4 in the points table for the playoffs.
Read, IPL: Dhoni's team's game stuck, know what is the chance of today's defeat and victory!
Styris, 45, told Star Sports, 'Short answer and I'm also sorry to say that I don't think the Chennai team will be able to qualify for the playoffs. I think they are on one side and have been out of the tournament.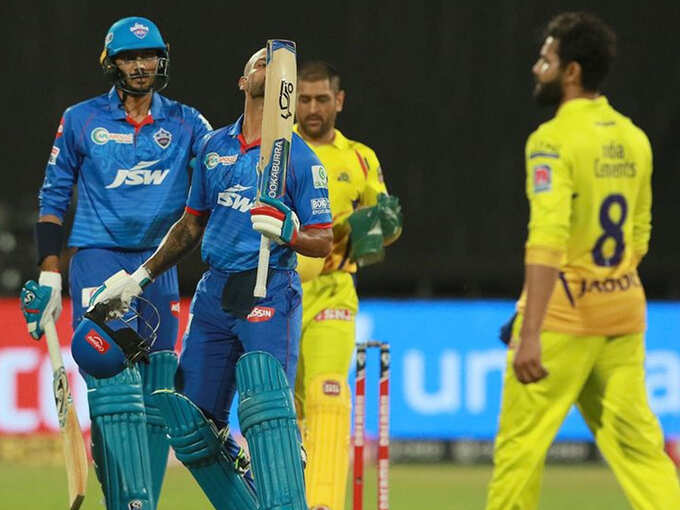 Styris' views meet CSK coach and former New Zealand captain, who admitted that playing with the same group of players, who are over 30, and not giving opportunities to youngsters, was risky for three seasons. Styris has played for the New Zealand team under Fleming's captaincy.
Styris, who played for 2009 champion Deccan Chargers, said, "You can listen to the press conference of the team coach Stephen Fleming after the last match. They believe that the journey of this team has been completed. We have been talking about it for 3 years, an aging team. It happens that the performance falls at one level or the other, as age increases. I think this is the year. '
Read, 'If I had given Archer a third over ..' Smith explained the reason for the loss to Sunrisers
He said, 'I think he did as good as last year but there were a lot of match winners in that CSK team. I can't look at them. I don't see anything other than Faf du Plessis and Deepak Chahar.
Chennai started the season in style and beat Mumbai, but then Dhoni's Chennai Express went completely unbeaten, winning only 3 out of 10 matches and losing 7.