Abu Dhabi
Captain of Delhi Capitals
Shreyas iyer
(Shreyas Iyer) in the Indian Premier League with a six-wicket win over Royal Challengers Bangalore here on Monday, finishing second in the points table (
IPL Playoffs
) After making a place in the team, said that his team had landed with the intention of winning the match and they were not focused on the net run rate (IPL NRR).
Apart from 50 runs from Bangalore (RCB) team opener Devdutt Padikkal (AB De Villiers) (35) and captain Virat Kohli (
Virat kohli
), Despite their excellent innings of 29 runs, could only manage 152 runs for seven wickets, in response to which Delhi Capitals scored 88 runs of the second wicket between Ajinkya Rahane (60) and Shikhar Dhawan (54). Thanks to the partnership of 154 runs for four wickets in 19 overs. For Delhi, Anrich Nortje took three for 33 while Kagiso Rabad took two wickets for 30 runs. Ravichandran Ashwin bowled economically and took one wicket for 18 runs.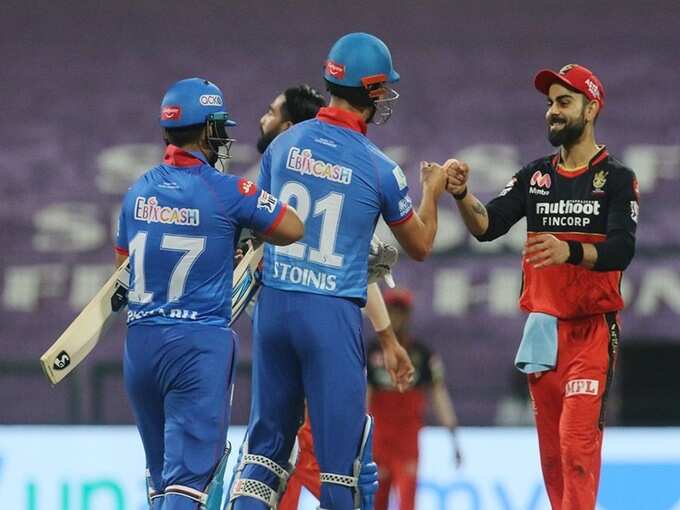 Irey (Shreyas Iyer) said after the Delhi (DC) victory, 'I am very happy with the team's performance. We knew it was a do or die contest and our focus was only on winning, not on net run rate. The teams that won the second half changed the situation completely. It is definitely a very competitive tournament.
Iyer praised the bowlers fiercely and said that they executed the strategy very well. He said, 'I think the bowlers executed the strategy very well and they knew what to do. In the hotel we talked about the weak and strong aspects of the opposing team in a few sessions and I think it worked today.
With reference to the first qualifier against Mumbai Indians, he said, 'Mumbai (MI) is one of the best teams of the tournament. We have to keep things simple, focus on basics, that's what we talked about in the meeting.
Bangalore captain Kohli said that it is a mixed moment for him as he is disappointed to lose the match but is happy to make it to the play-off (IPL Playoff). Despite the defeat, Bangalore (RCB) team had to stop Delhi from registering victory before 17.3 overs to make it to the play-offs.
Kohli said, 'It is a mixed feeling. You descend with the intention of registering victory. Management probably reported figures of 17.3 overs in the 11th over. Although the match was going away from us, but we were in good control in the middle overs.
He said, 'I think we have played well in the tournament to qualify. We have to win two matches before the final. We have to do better in the last overs in batting and in the power play in bowling which is our strong side.