Karachi

Prime Minister of Pakistan
Imran Khan
Has approved providing state guest level security to the South African cricket team visiting here from 16 January. In the notification issued by the Prime Minister's Office, the Ministry of Interior and External Affairs has been directed to make arrangements as the state guest of the cricket team.
The South African team will play a three-match T20 series in Lahore after playing two Test matches in Karachi and Rawalpindi. According to the preparations of the interior ministry, an impenetrable security plan was prepared in which around 500 paramilitary forces personnel would be present along with the visiting team.
Read, Angry on racial comment, Ashwin said – This shows someone's upbringing
In the last three years, World XI, Sri Lanka, Bangladesh, Zimbabwe and West Indies teams have toured Pakistan for Tests and limited overs series but South Africa is the first major team to visit this country after 2010.
The South African team is visiting Pakistan for the first time since 2007. At that time, there was a huge bomb blast in Karachi on former Prime Minister Benazir Bhutto's Quarter, in which at least 200 people were killed.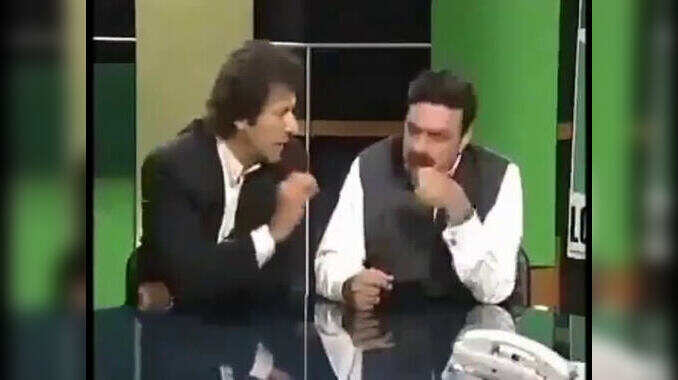 Video: When Imran Khan told Sheikh Rashid that he was shameless and a jihadi, said – don't even keep a peon
The South African team was playing a Test match in Multan at that time. The team continued the tour even after this attack although the next Test match was shifted to Lahore in place of Karachi by the security forces.
Meanwhile, the Pakistan Cricket Board has also prepared a comprehensive bio-security plan. After reaching Karachi, the South African team will be in isolation after which they will participate in the training session and will play two teams of their own and play practice matches. Cricket South Africa has announced an expanded squad of 21 players for the tour, which also includes injury-laden fast bowler Kagiso Rabada.