The IPL 2020 league phase is over. This season will end with the completion of three more matches in the playoffs. Wins aside .. Five uncapped players have put in an impressive performance this season. In addition to providing victories to their teams with one hand .. Teamindia is ready to knock on the door in the future. Let's see those players ..
Devdat Padikkal: Royal Challengers Bangalore have fielded 20-year-old Padikkal as the opener this season. Padikkal was limited to the entire bench last year. He played 14 matches this season and scored 472 runs with 5 half centuries. Padikkal is the third highest scoring uncapped player in an IPL season. Only Shaun Marsh (616 runs in 2008) and Suryakumar Yadav (512 runs in 2018) are ahead of Padikkal. Padikkal became the fourth Indian uncapped player to score over 400 runs in his first season in the IPL.
Suryakumar Yadav: Suryakumar Yadav, who has been scoring over 400 runs in the IPL since 2018, has impressed this season as well. Surya, who was unbeaten on 79 off 43 balls in the match against Arsabee, impressed the cricket pundits. But his omission from the Indian squad for the tour of Australia led to controversy. Surya scored 410 runs in 14 matches at an average of 41 and a strike rate of 150.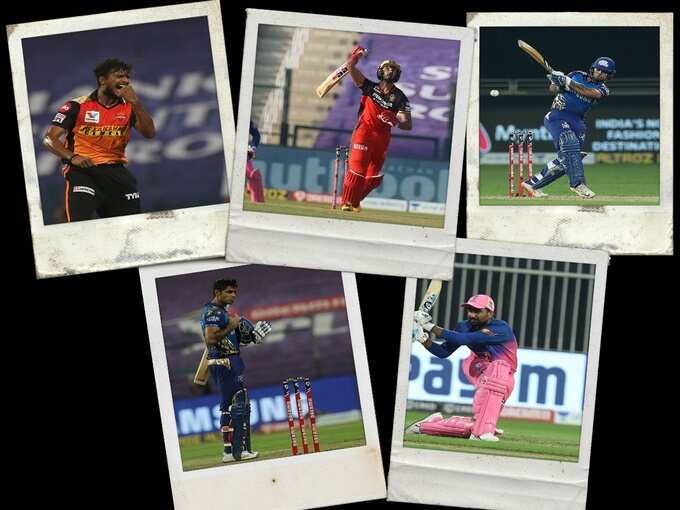 Natarajan: This season Sunrisers Hyderabad got an excellent left-handed fast bowler in the form of Natarajan. Natarajan outscored his opponents with accurate yorkers and bouncers. Natarajan, who took 14 wickets in 14 matches at an average of 31.35, played a key role in the Sunrisers reaching the playoffs. Despite playing six matches for Punjab in the past, Natarajan has not been able to make the final squad for the last two seasons.
Ishan Kishan: Suryakumar Yadav and Ishant Kishan are doing well for Mumbai Indians. Ishaan, who scored 99 in the match against Bangalore, played a memorable innings this season. Kishan, 22, impressed by playing as the opener instead of Rohit. Kishan scored 428 runs in 12 matches at an average of 42.55. The boy was very mature.
Rahul Tewatia: Rahul Tewatia is the winner of Rajasthan Royals match this season. Rahul hit five sixes in a single over in the match against Punjab. He scored 53 off 31 balls in that match and was instrumental in helping Rajasthan reach the target of 224 runs. Later in the match against Sunrisers, Ryan along with Parag led Rajasthan to victory. Tewatia, who has scored 255 runs this season, has taken 10 wickets.