New Delhi
India's fitness problems continue to grow in the Test series against Australia and the heroes of the third Test drawn in Sydney
Hanuma Vihari
Will not be able to play the fourth Test in Brisbane due to a hamstring injury. Vihari was taken for a scan after the match. Its report is expected by Tuesday evening. However, a BCCI source said that Vihari will not be able to fit until the next match, which starts on January 15.
Hanuma Vihari stays frozen at the crease

The Andhra player saved the match by scoring 23 runs off 161 balls with R Ashwin. A source said, "Vihari's injury will be known only after the report of the scan, but he will have to stay out for four weeks even after a grade one injury and then undergo rehabilitation. Not only the Brisbane Test, but he can also be left out of the home series against England. As the Indian team prefers to field an extra bowler in the home series, Vihari was less likely to be selected in the playing XI.
This player will be needed on England tour
Hanuma Vihari will be needed on the England tour where an extra batsman will be needed in the final eleven. As an alternative to Vihari, Wriddhiman Saha can be roped in as wicketkeeper and Rishabh Pant as the batsman or Mayank Agarwal can be replaced in the middle order. Pant also had an innings of 97 runs. It is believed that both Vihari and Pant were given analgesics to continue batting. In Brisbane, Shardul Thakur can replace Ravindra Jadeja. Jadeja is also injured.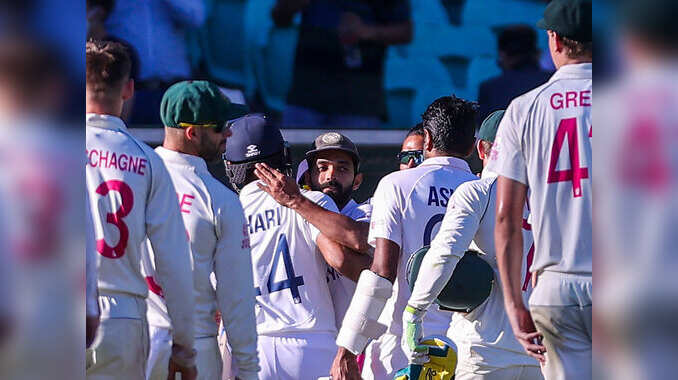 AUS vs IND report from Sydney: Injured players, but the Kangaroos bowed in front of high, India