Sydney
The game came to a halt for a few minutes on Sunday, the fourth day of the third cricket Test between India and Australia, when players from the visiting team complained of abuses by spectators at the Sydney Cricket Ground (SCG) here. Host board
Cricket australia
(CA) thereafter apologized and promised stern action against those responsible for it.
Earlier yesterday, a drunk viewer on SCG allegedly made racist remarks on Indian players Jaspreet Bumrah and Mohammad Siraj. The Cricket Board of India (BCCI) has complained to the International Cricket Council (ICC).
Sean Kerol, CA's head of integrity and security, said, "Cricket Australia strongly condemns all discriminatory behavior." He said, "As the hosts of the series, we apologize to our friends in the Indian cricket team and assure them that we will take strict action in this matter."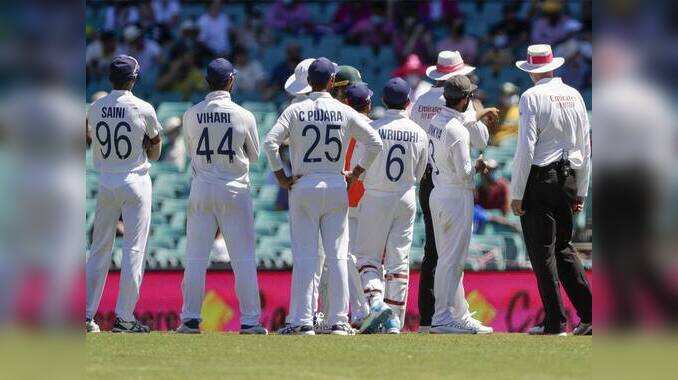 Kidney test: racist comment on Siraj again, offending audience off the field
During the second session of the fourth day on Sunday, the Indian players gathered in the middle of the field when Siraj, standing at the square leg boundary, complained of abusive speech. Earlier, Cameron Green hit two consecutive sixes in Siraj's over. After this, security personnel went to the spectator gallery and started looking for the person who was abusing and then a group of spectators were asked to leave the stand.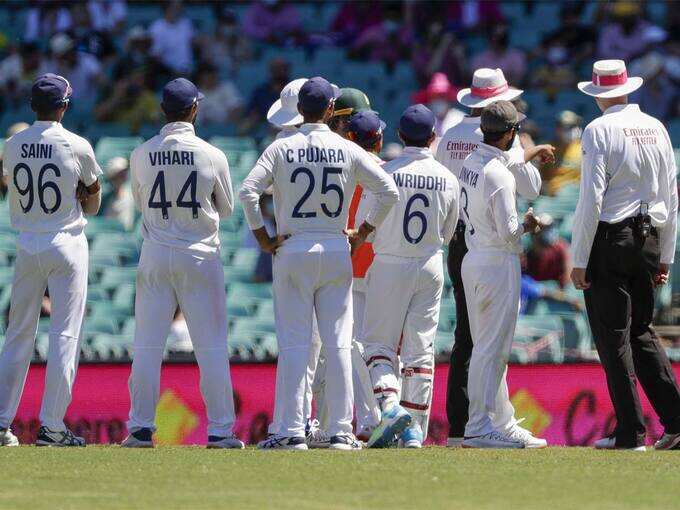 Kerol said, 'If you use racial profanity then you are not welcome in Australian cricket. The CA is awaiting the outcome of the International Cricket Council's inquiry into the complaint made on the Sydney Cricket Ground on Saturday. Sanctions and sending the case to New South Wales Police are also included. Umpires were also seen talking to players during this period.
However, nothing was thrown at the players. New South Wales venue chief executive Kerry Mather said CCTV footage was being investigated to identify those responsible. He said, 'We are taking it very seriously. If people associated with this are identified then they will be banned from our Sydney Cricket Ground and all the sites under New South Wales under our law.
The Indians were angry at the incident with their players and the matter was pacified after the spectators were taken off the stand. It is learned that Siraj, who was on tour for the first time with the Indian team, reached out to his captain Ajinkya Rahane and on-field umpires and complained about what happened to them. Siraj had to face abuses while fielding at the same place on Saturday.
Rahane was then seen pointing a group on the stand with his hands on Siraj's shoulder while he was talking to the umpires and the security personnel also engaged in their work. On the third day of the match, an intoxicated spectator had allegedly called Siraj a 'monkey', which brought back memories of the infamous 'Monkeygate' episode of the 2007–2008 series. The Monkeygate episode also took place during the Sydney Test when Andrew Symonds claimed that Harbhajan Singh made racist remarks towards him several times. The Indian off-spinner, however, was declared clean in the case during the hearing.