Both India and Australia teams are known for their fielding. The Indian team has done a lot of work on their fitness and fielding in recent times. On the other hand, Australia has always been a good fielding team. But on Friday, both teams missed several opportunities at the Sydney ground. Was it the IPL fatigue or the trouble of getting into the new environment?
Scorecard
Shikhar Dhawan lost his chance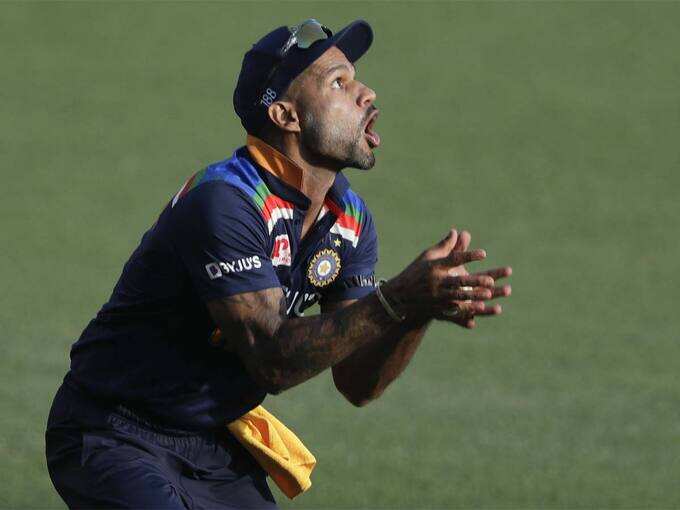 37th over of Australia's innings – Ravindra Jadeja bowled Steve Smith. Dhawan could not detect the height of the ball and came forward. Smith had lofted the ball. Dhawan came forward to catch the catch. If Dhawan did not come forward then the ball would have come directly in his hand.
This time Chahal left the catch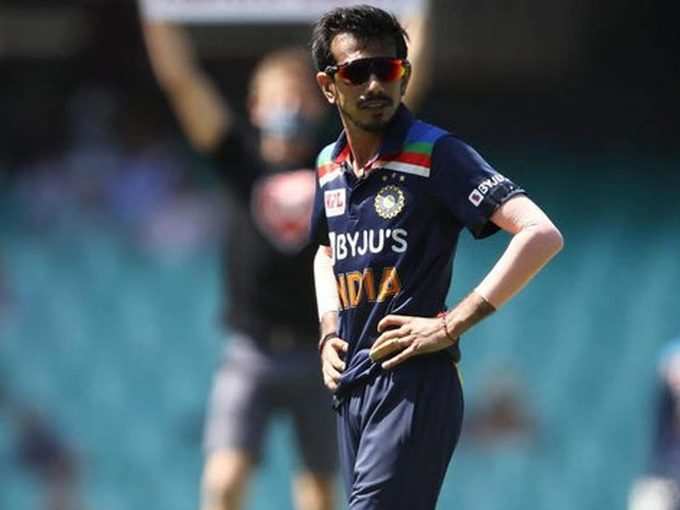 39.1 overs- Bumrah bowls to Finch. Yuzvendra Chahal missed the catch at short fine leg. Finch flicked the ball. It went to Fielder quite fast. Chahal tried to catch the ball with his left hand but could not succeed.
Pandya could not detect the height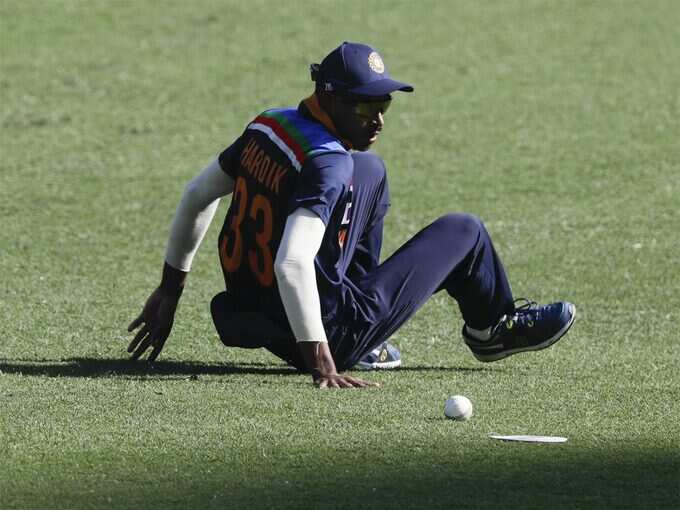 43 overs- Six- Chahal bowled a flattened ball. Maxwell played him towards long off. The ball hit Pandya's right hand and crossed the boundary line. Fielder missed once again. Had he been closer to the boundary, there would have been a better chance.
Iyer's leap did not work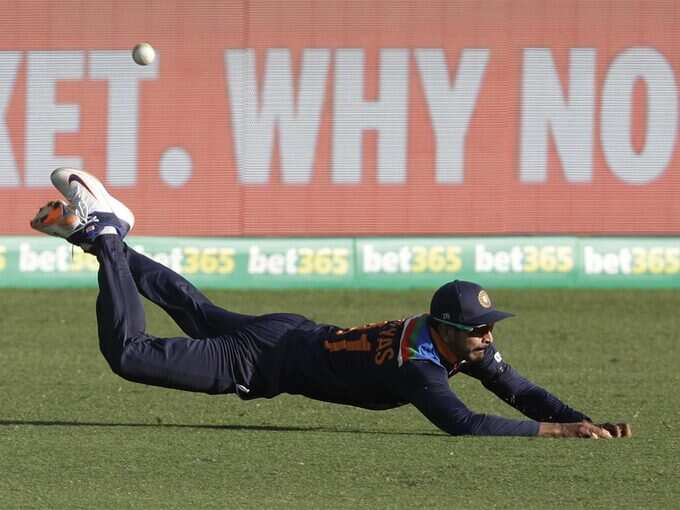 43.5 overs- Navdeep Saini bowled Maxwell. Shreyer Iyer tried to catch the ball on deep cover but was unsuccessful. The ball crossed the boundary line.
Love of RCB!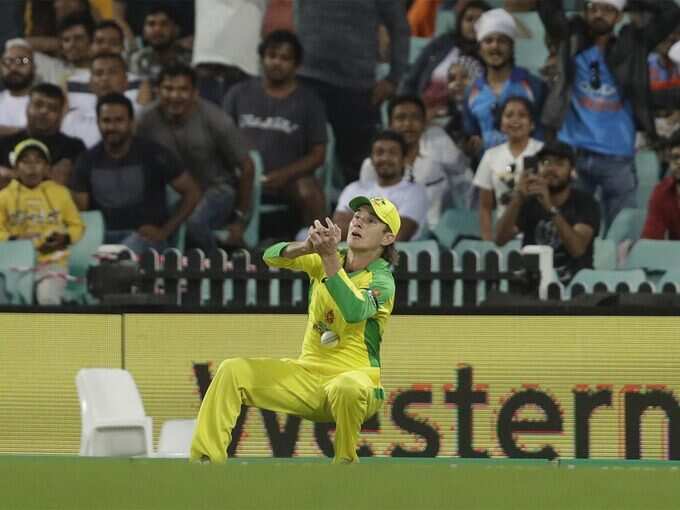 Virat Kohli pulls off Pat Cummins. It was the third ball of the seventh over. There was a bounce in the ball, Kohli pulled it but could not control the ball. The ball went to Adam Jampa. Jampa was completely under the ball. It seemed that he would catch easily. But he missed. People also questioned, 'Is this RCB's love?'
Maxwell could not catch a catch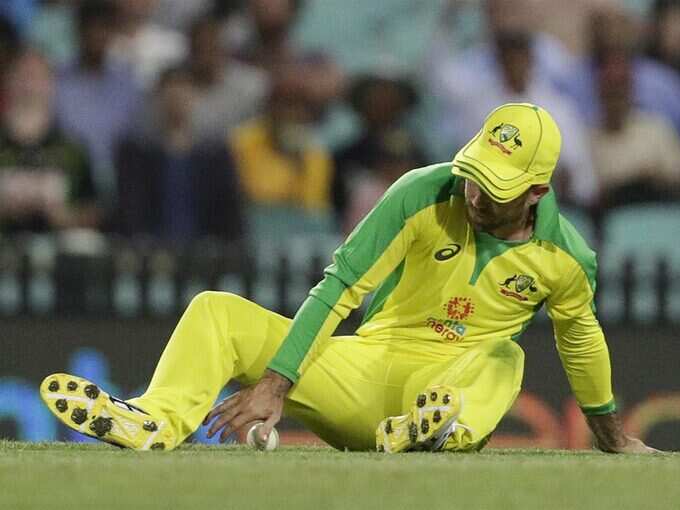 19.5 overs – Jampa to Dhawan. Shikhar Dhawan drives the ball. Maxwell stood on the covers. The ball hit his right shoe.
Cummins could not see the ball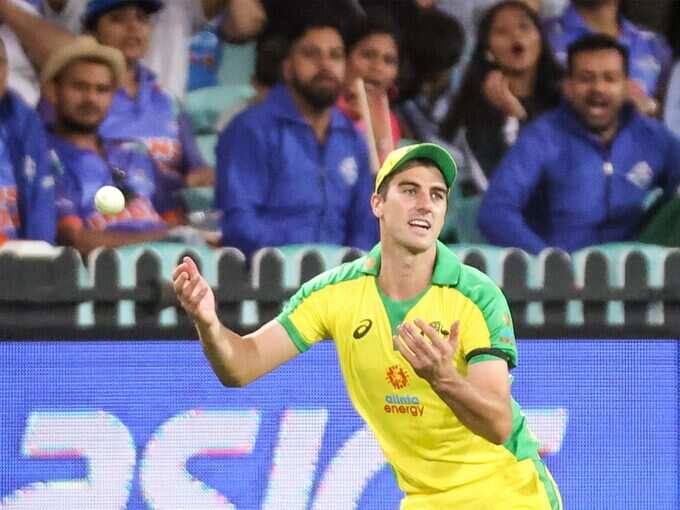 24.1 overs – Stark Dhawan – one more catch. Short ball to fine leg. Cummins got ahead of the ball and Dhawan got four runs. Cummins said he could not see the ball in the lights.