Sydney

India tour of Australia 2020/21: Australia's fast bowler
Pat Cummins
(
Pat cummins
) Released the third Test against India in Sydney (India vs Australia
Sydney test
) After performing brilliantly on the third day of the match, he said that the Indian batsmen before their team started the 4-match Test series
Cheteshwar Pujara
(
Cheteshwar Pujara
) To make the conditions 'as difficult as possible'.
Pujara played very slow
In the current series, Pujara has been criticized for excessive defensive play. In response to Australia's 338 runs in the first innings of this match, the Indian team lost the rhythm due to their extremely slow innings of 50 runs in 176 balls. Cummins told an online press conference after the day's play, "Today I got some help from the pitch. But you know that he (Pujara) is such a player that you have to bowl a lot.
Pujara became the victim of Cummins for the fourth time
The Test ranking number one bowler took five wickets for just 29 runs with Pujara being sent to the pavilion. In the fifth innings of the present series, Pujara became the victim of Cummins for the fourth time. Pujara batted brilliantly on the last tour of Australia but he has not looked comfortable so far on the current tour.
India Vs Australia Sydney Test: Steve Smith and Tim Paine start team India with first mind game then 'ball' game
Cummins had planned for Pujara
Cummins said, "We had planned for the series that they would make it as difficult as possible for them to score runs." He played 200 balls or 300 balls, we will challenge him by putting a good ball. Luckily, the scheme has been successful so far. 'In reply to Australia's 338 runs in the first innings, the Indian team was reduced to just 244 runs. By the stumps on the third day, Australia increased their lead to 197 runs by scoring 103 runs for two wickets in the second innings.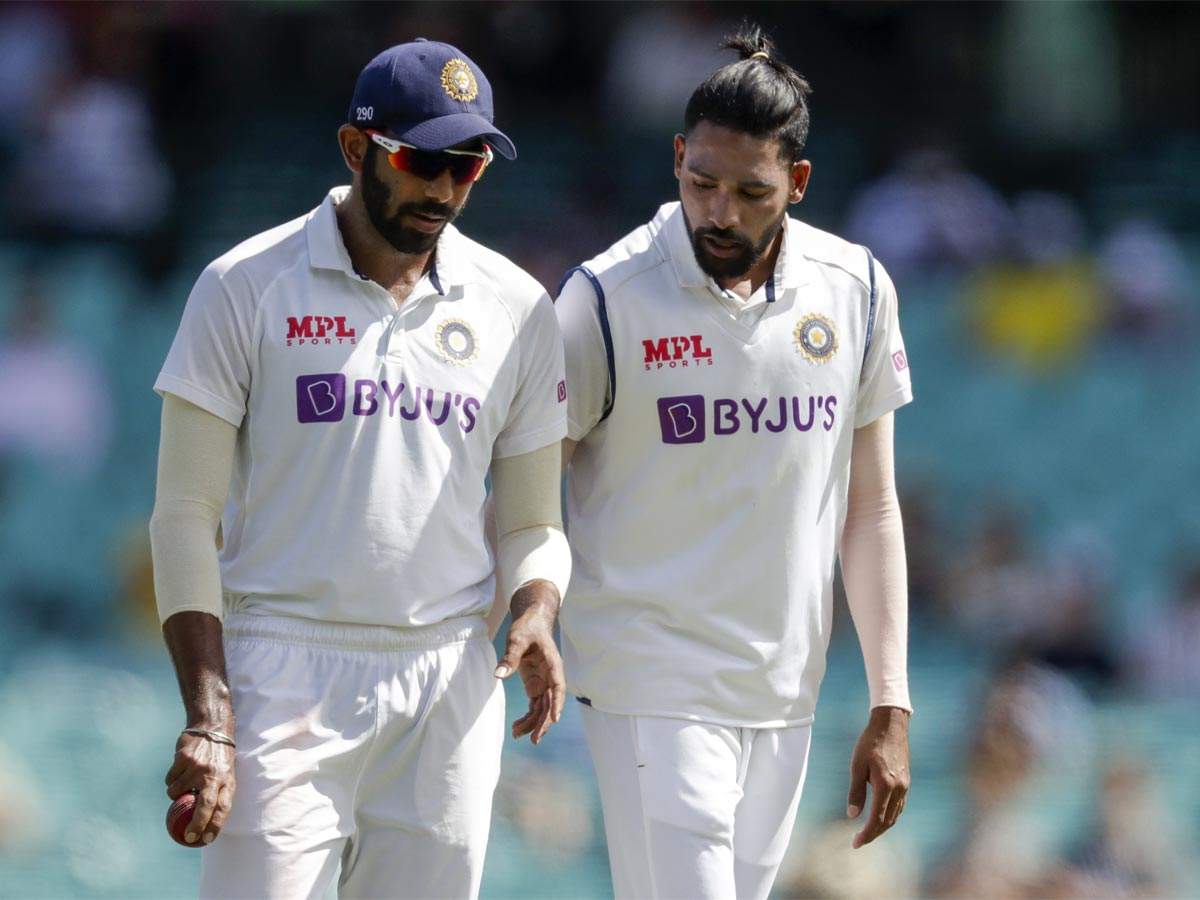 Racial remarks on Jasprit Bumrah and Mohammad Siraj, Team India lodged complaint
Indian team can return – Cummins
Cummins said his team is in a better position but India can make a comeback. The 27-year-old bowler said, "At the start of the day's play, I thought we would end the day bowling. We are in a good position with a lead of about 200 runs and eight wickets left. India is a good team and I am confident that they will come back.