On Virat's birthday, fellow players of his IPL team Royal Challengers Bangalore were also present. Such a cake was put on his face that he did not recognize once.
Fierce fun at the birthday party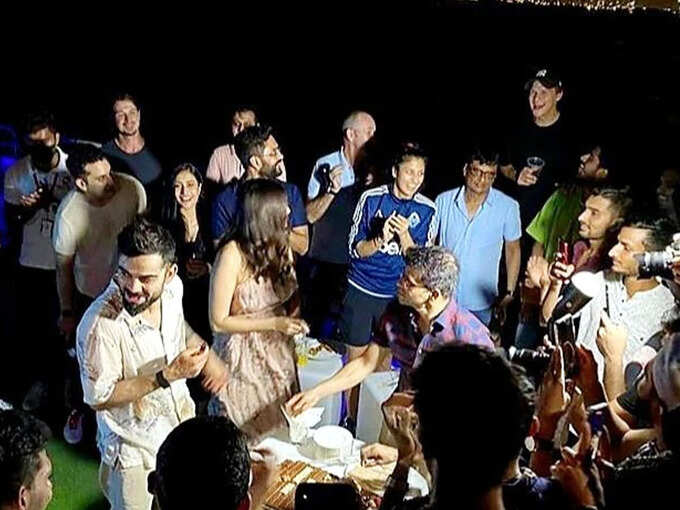 Virat Kohli's birthday party was extremely fun. Virat's wife Anushka Sharma, RCB teammates and members appeared in this party.
Virat cut cake in UAE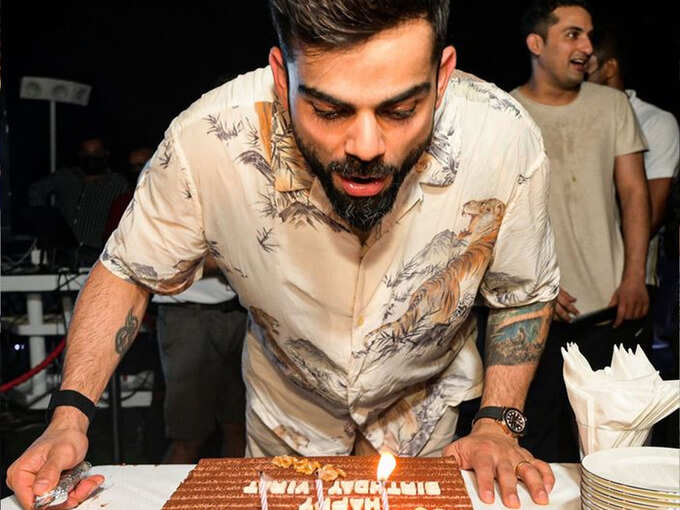 Royal Challengers Bangalore captain Virat Kohli celebrated the birthday in the UAE. He had a party with teammates in which wife Anushka Sharma was also present.
After cutting the cake hugged Anushka, kissed
Put cake on AB's face too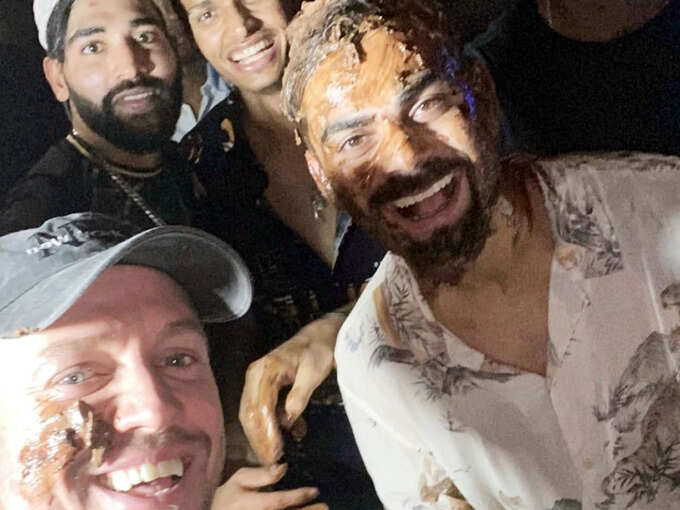 In this party of Virat Kohli, his teammates and good friends, also put cake on the face of AB de Villiers.
Virat was seen having fun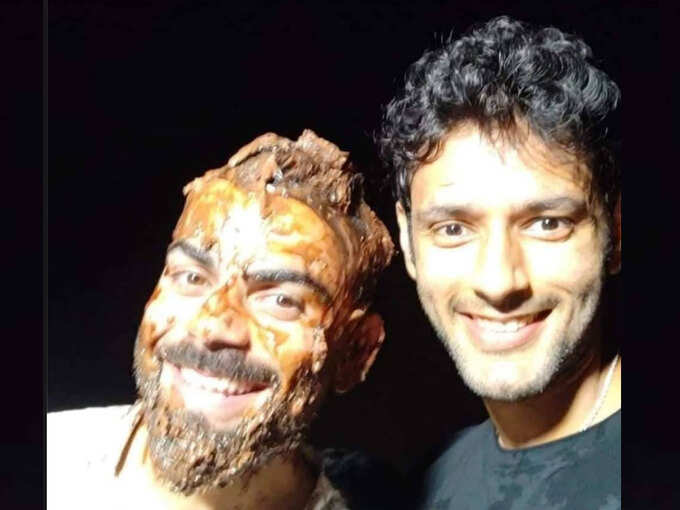 During this time Virat appeared in a mood of full fun. Players from his IPL team Royal Challengers Bangalore also clicked photos with him.
Team mates click selfie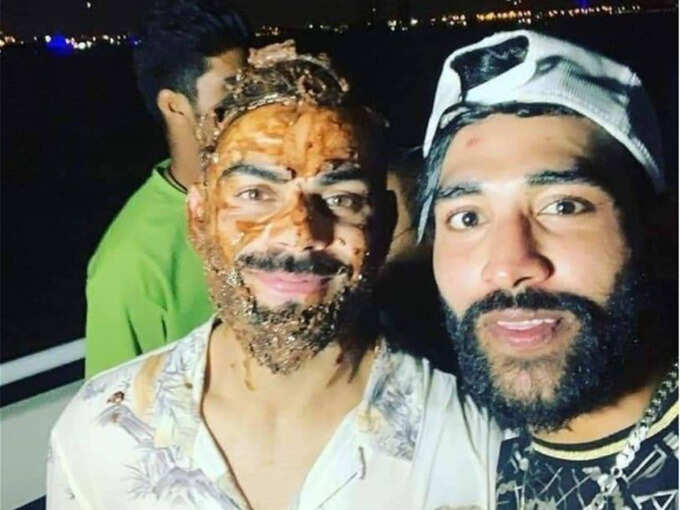 A selfie was also clicked by his teammates after the party with Virat Kohli.