Highlights:
Historical performance of Indian batsmen in Sydney Test, managed to draw
First Cheteshwar Pujara and Rishabh Pant, then Hanuma Vihari and Ravi Ashwin
Australian captain Tim Paine was sledding Ashwin once, got the answer
Ashwin did not lose patience, kept batting till the end with Vihari
Sydney
A third test has been drawn between India and Australia. Team India, with five injured cricketers, tasted Australia in their home so much that the fans became very emotional. Former cricketer Sanjay Manjrekar doing commentary wept on-air. That moment was like this. When Hanuma Vihari and Ravichandran Ashwin thwarted every attack by the Australian bowlers, they had no option but to shake hands. The match may have been a draw but it was a win made by the Indian cricket team. This victory proved to be that spirit which does not give up from fighting under adverse circumstances. The spirit that is filled in the cricketers of these cricketers in India and which no sledding can deter.
Ashwin's answer to Tim Paine …
India's score was 319 at the loss of 5 wickets. All Australian bowlers, including Nathan Lyon, were trying to send one of the Ravi Ashwin and Hanuma Vihari pavilions. But both had placed a peg on the crease that the Australians were upset. The Kangaroos then started playing mind games. From behind the wickets, Australian captain Tim Paine tried to distract Ashwin but the answer was that the poor fellow could not say anything properly. Actually Penn told Ashwin that 'there is no more waiting for Gaba test'. The next test is to be held in Gaba, Brisbane. On this, Ashwin said that 'You will be waiting to see me in India. It will be your last series. After this, Penn blushed for a moment. After this, he used words for Ashwin.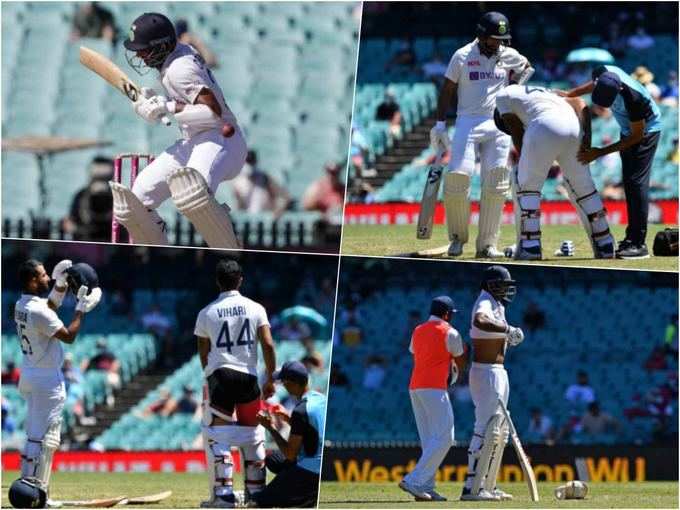 1 injured lion too heavy on 11 kangaroos, built 'wall' of India in Sydney
That shameful act of Matthew Wade …
Not just Penn, almost every Australian player tried to harass Ashwin and Vihari. When Ashwin played a ball towards Matthew Wade standing on the short-leg, he ran towards the spinner in such a way that he wanted to frighten them. At this, Australian players shamefully increased Wade's enthusiasm. Then Wade acted in such a way that he got hurt. In fact, he was making fun of Ashwin, who was hit in the ribs by Pat Cummins.
Your vote has been registered.

Thank you

Login to View Poll Results
Not a single trick of Kangaroos worked
Kangaroos did not stand before Ashwin and Vihari. Both of them got the match drawn. By the end of the last day's play, India had scored 334 runs losing five wickets. The game of the day ended with one over remaining. Both teams decided not to play it by mutual agreement.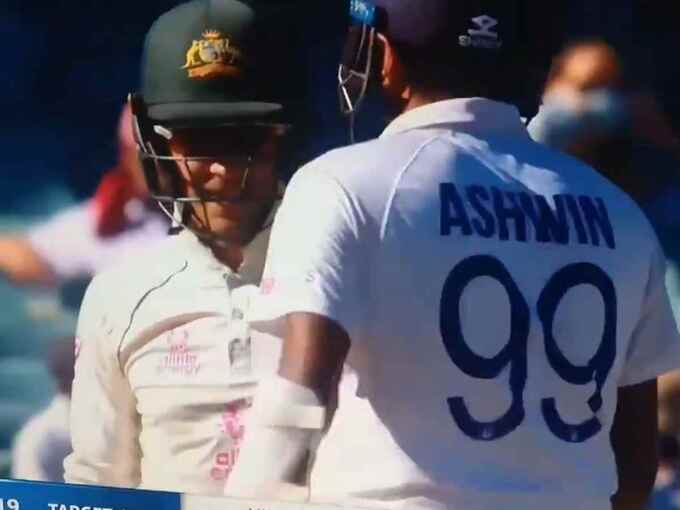 Ashwin's befitting reply to Pen (screengrab)