Highlights
Rachin Ravindra and Ejaz played an important role in getting the Kanpur Test drawn
Indian spinners could not get the last wicket of the Kiwi team
In the second innings, Jadeja took 4 while Ashwin took 3 wickets.
Kanpur
New Zealand captain Kane Williamson termed the draw in the first Test against India as a "great result" for his team as his team's preparation for the tour was not enough.
New Zealand's team reached India a day after losing the T20 World Cup final against Australia in Dubai. A three-match T20 series was played before the Test series, which India won 3–0.

India delayed in declaring the innings?, what did the head coach Rahul Dravid say on this question?
Williamson said after the match, "When the chances of winning are over, a draw is the next best option that is tried." Many players made valuable contributions after not getting enough preparation opportunity. It is important for us to try to reconcile as soon as possible.
"The result was just a ball away but in the end Rachin (Ravindra) did a great job in his first Test and Ajaz (Patel) also showed a lot of commitment with the bat in the last few overs after which the match ended due to poor light," he said. Gaya.'
Ejaz and Ravindra, both the India-born players, displayed great spirit to keep the Indian spinners out of success for more than eight overs and saved New Zealand from defeat.
Williamson said, 'The lights were dimming and we had nine wickets down and things like this make a Test match great and there is a lot of emotion attached to it. Yesterday the match was balanced and the traditional concept for us was Test cricket, bat all day and draw the match, which is not much seen in recent times so it was a lot of fun.

BAN vs PAK, 1st Test: Pakistan 5 wickets away from victory due to Shaheen Afridi's 'punch', need 93 runs to win on the last day
Asked whether New Zealand had thought of achieving the target of 284 runs, the skipper said, "We knew all three outcomes were possible. There is a big difference between giving yourself a chance to chase and getting into trouble by trying to hit the target very quickly.
"So it was about taking the match to the end and after that if we got closer and were in the right position, we could have tried but in the end we were not in that position," he said.
Williamson admitted that his team put him under a lot of pressure throughout the day. Asked whether he was surprised that even on the fifth day he was not having trouble batting on the Green Park wicket, Williamson said, "The wicket was not broken much but the result was very close in the match." Overall it was a great match.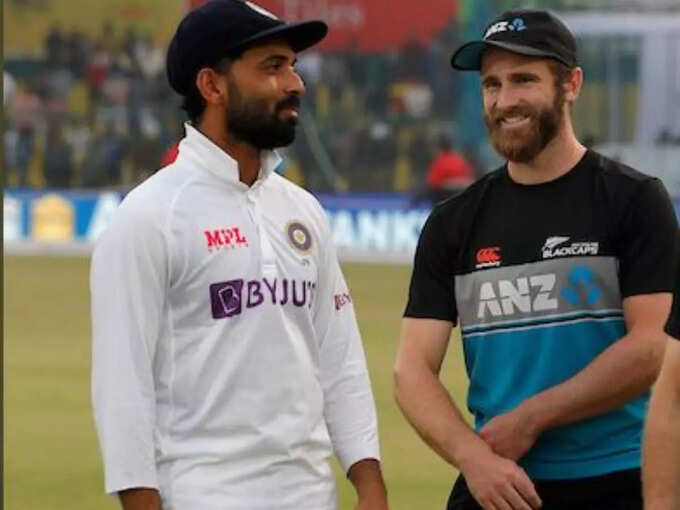 ,