Highlights:
Killer game played during Garba in Vitthalgarh village of Lakhtar taluka
The assailant stabbed the young man in the roof with a sharp weapon.
The killing of a young man during Garba has caused a stir in the entire village
Lakhtar Navratri celebrations are going on in the state. A murderous game was played during Navratri at Vitthalgarh in Lakhtar, Surendranagar. The whole area was abuzz with murderous games during Navratri. A 22-year-old man living here was stabbed to death with a sharp weapon. The accused, who was killed during Garba, had fled the scene. The police have registered a case and taken further action in this regard.
10.40 lakh robbery at Bardoli's Surat District Bank, 3 robbers abscond
Murder during Garba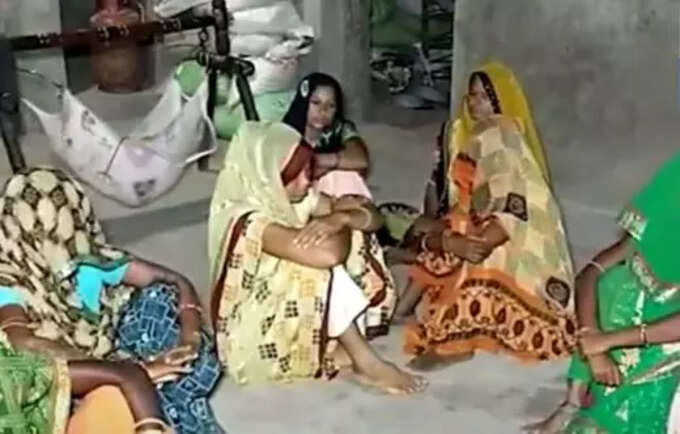 According to the report received, Vitthalgarh village is located in Lakhtar taluka of Surendranagar district. A murderous game was played in Vitthalgarh village during Navratri Garba. The killing of the youth at the same time as the people of the village were playing Garba caused a stir in the whole village. Vijay Loria, 22, who lived here, was killed. A young man living in the same village attacked Vijay with a sharp weapon during Garba. The assailant stabbed Vijay in the chest with a sharp weapon. After the attack, Vijay fell into a bloody state and the attacker fled the scene.


Hit and run in Valsad: Pardi woman Talati killed while going on a two-wheeler
The assailant fled after the murder
All the people of the village rushed to the spot following the murder. The incident was later reported to the police. A convoy of police arrived at the scene. Police registered a case and shifted the body of the youth to Viramgam Government Hospital for post-mortem. On the other hand, the police have speeded up their chakras to speed up the attacker who escaped after the murder. Preliminary police investigations revealed that the attacker and the deceased belonged to the same community. Police suspect the attacker committed the murder in an old feud. Only after the arrest of the accused will the true cause of the murder come to light. However, at present, the police have taken further action in this regard.
Minister of State for Home Affairs Harsh Sanghvi met an abandoned child near a temple in Gandhinagar
.