Highlights:
The Bhavnagar family printed a Kankotri that would be a home for the birds, not the cotton
The Kankotri family printed a type of house that could be built for birds after marriage
The family decided to make their son's wedding kankotri very special and memorable
The wedding season is in full swing. Wedding day is considered special in the life of every person. The person does anything to make the wedding memorable. The pavilion is decorated with exotic flowers, expensive plates are kept at the diner, designer clothes are worn and Kankotri also has special designs, which are a bit expensive. Many Kankotris also come to our house during the wedding season, some of which are also expensive. However, it is thrown away after the marriage is over. But a resident of Bhavnagar has published a marriage certificate of his son and daughter which has gone viral on social media. The cocoon is so well made that it can comfortably accommodate small birds, such as cockroaches.

Three people apply for Canadian and Norwegian visas, 58 lakh lime
Shivabhai Gohil, who lives in Bhavgarh district, decided to make the wedding ceremony of his son and daughter very special and memorable. So, he made a conch shell, which can be turned into a bird house instead of being thrown away after the marriage is over. It can accommodate cockroaches and other small birds.
Shivabhai Gohil said that the idea came from his son Jayesh. Jayesh wanted a Kankotri to be made at his wedding which could be used a second time. He did not want people to throw Kankotri in the trash. The Gohil family is a bird lover and has many nests of birds in their house.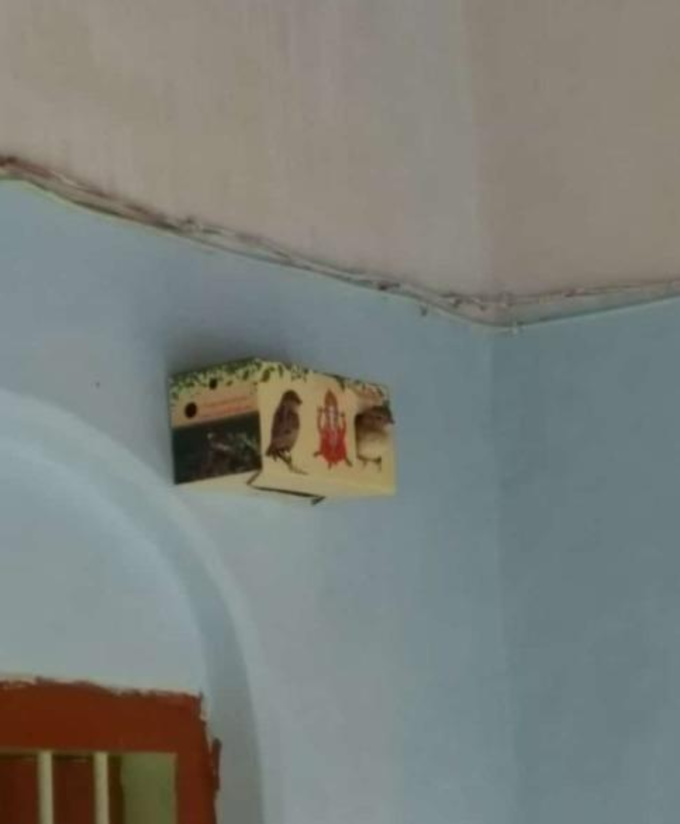 Shilabhai Gohil said, "We strive to live as eco-friendly and sustainable a life as possible. We mostly use pottery and keep drinking water for the birds in it. '
In Kankotri birds can build nests and live inside. Not only does this provide a home for the birds but we can also make good use of this kind of concoction. Kankotri is going viral on social media, which people are liking.
.