Jaipur: Master blaster Sachin Tendulkar, who has created a special place in the hearts of cricket enthusiasts, had come on Rajasthan tour recently. Sachin Tendulkar, who came to Rajasthan to celebrate wife Anjali's 55th birthday, enjoyed a lot during this. Now he has shared a video of this on social media. In this video, Tendulkar has praised the beauty of Rajasthan and the food of Jaipur. In the video, breakfast is served in a silver plate in front of Sachin Tendulkar. Also a glass of Kulhad Lassi. The sweet garden of the peacock is also heard behind, which is making his 'day' early in the morning. Sachin has shared this entire experience through this video.

Sachin reached Ranthambore from Jaipur
Let us inform that on November 8, along with the Sachin Pilot family, he had come to visit Rajasthan for three days by flight. After this, after meeting the fans at Jaipur airport, he himself drove the car and reached Ranthambore in Sawai Madhopur. After staying here at Hotel Sawai Vilas, Sachin enjoyed Tiger Safari in Ranthambore.
Watch tigress Noor in Ranthambore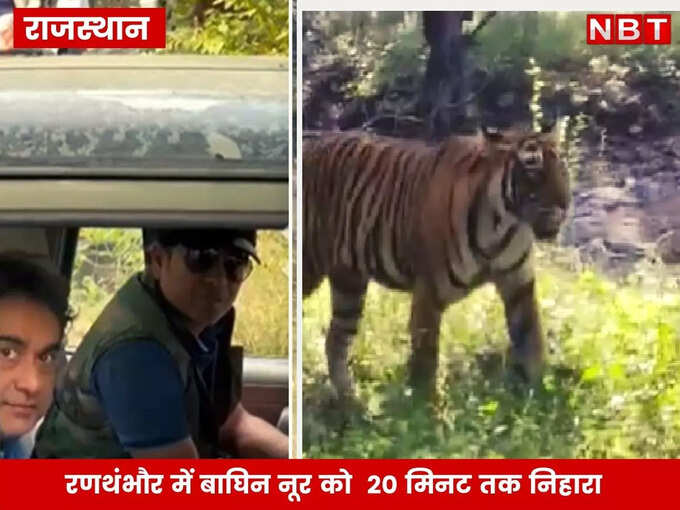 Sachin, who arrived here with his family friend, visited the tigress Noori in zone number two of Ranthambore. During this Noor was trying to hunt a deer. According to media reports, Sachin Tendulkar observed the tigress for 20 minutes. Sachin reached here in a camper car along with wife Anjali and a family friend.
First birthday celebration plan in Ranthambore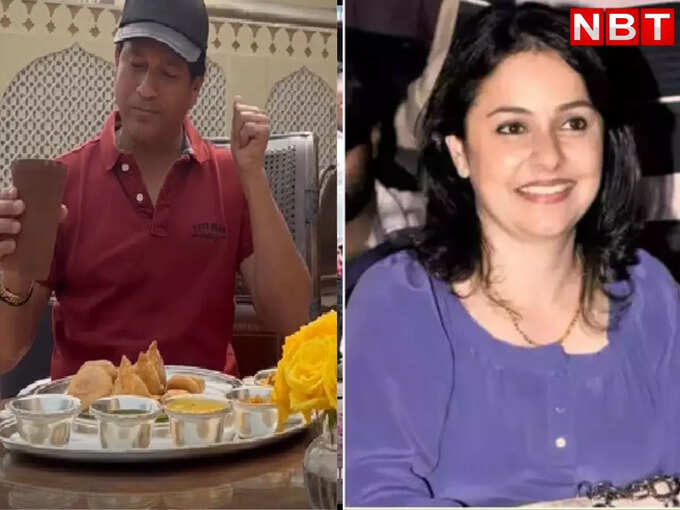 According to media reports, Sachin Pilot had earlier planned to celebrate wife Anjali's birthday in Ranthambore itself. For this, he reached Ranthambore with the family, but after enjoying there for two days, he reached Jaipur on November 10 i.e. Anjali Tendulkar's birthday and celebrated the birthday here.
Jhalana Leopard Safari also arrived in Jaipur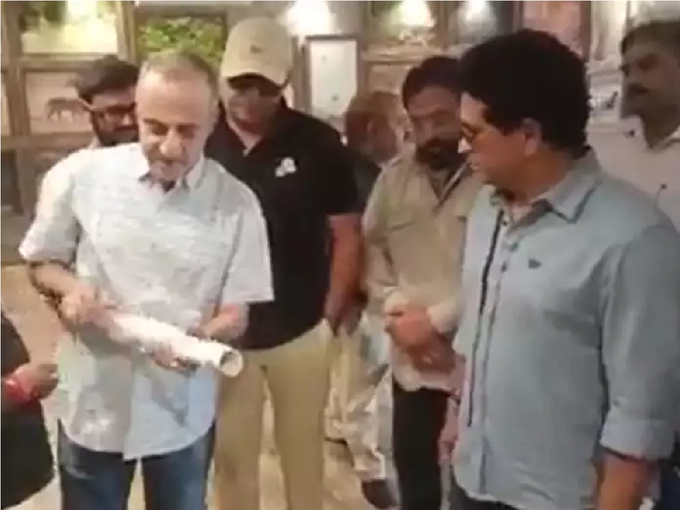 On November 11, Sachin Tendulkar along with his wife Anjali reached Jhalana Leopard Safari in Jaipur city. He did a complete safari tour. Along with this, wildlife expert Dheeraj Kumar also took complete information about the safari.
did not disappoint the fans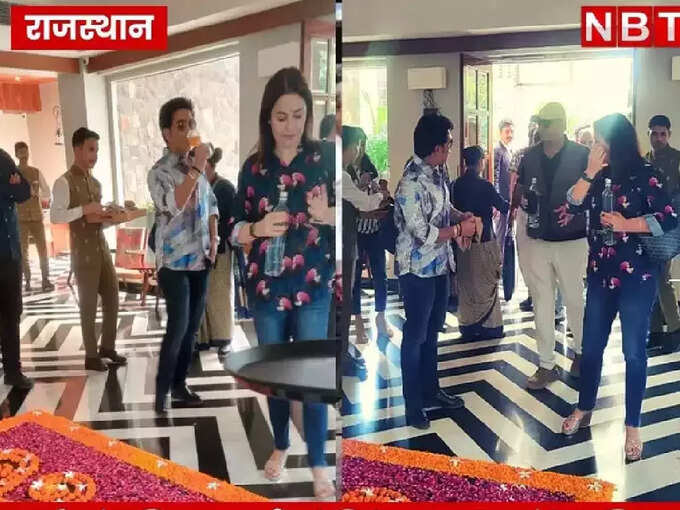 When Sachin Tendulkar reached Jhalana Leopard Safari, his fans also reached Jhalana Leopard Safari. Tendulkar didn't disappoint any fan. He clicked photos with many fans. Many fans also took Sachin's autograph on the cricket bat. The people present there were happy to see the way Sachin met the fans.
Sachin Tendulkar praised Rajasthani food
View this post on Instagram
Blessings were placed on the head of a little fan even at Jaipur airport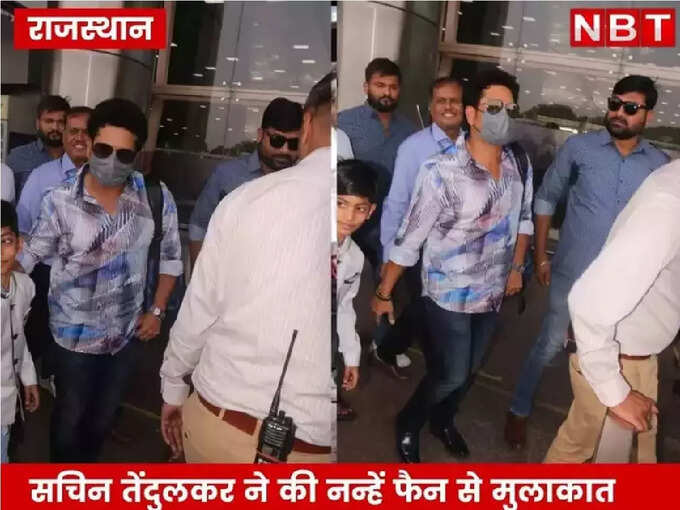 While reaching Jaipur from Mumbai on November 8, there was an influx of people who met him here. During this, Sachin Tendulkar also met one of his little fans. When the little fan touched Tendulkar's feet at the airport, Tendulkar put his hand on her head to bless her.
Get the latest Rajasthan news updates