Jaipur: A big update is coming out regarding Divya Mittal, accused of demanding a bribe of Rs 2 crore by threatening to implicate a drug dealer in a drugs case. SOG chief Ashok Rathod was very kind to Additional SP Divya Mittal of Special Operation Group (SOG). Firstly, the case of Divya Mittal, who was absent for about 6 months during her posting in RAC, was settled. Later, the investigation of big cases outside the range was also given to Divya Mittal. Complaints of threats and wrong investigation of Divya Mittal were made by many people to the Police Headquarters but no action was taken against Divya. The surprising thing is that after raising questions on the investigation on behalf of Divya Mittal, re-investigation was ordered. The investigation was again handed over to Divya Mittal. In such a situation, the question is bound to arise that why was SOG's ADG Ashok Rathore so kind to Divya Mittal?

Investigation of 10 big cases of 5 districts was given to Divya Mittal
Additional SP Divya Mittal, who demanded a bribe of Rs 2 crore, has been suspended by the government. At present Divya Mittal is lodged in jail. The ACB team is probing all the cases probed by Divya. During this shocking information came to the fore. ACB wing is open in all the districts of Rajasthan and officers are deployed. Despite this, the investigation of 10 major cases in 5 districts was with Divya Mittal. The surprising thing is that when there are officers in other districts including Jaipur, why was the investigation given to Divya Mittal? Not only the investigation of the outer districts but the cases outside the outer range were also handed over to Divya Mittal.
Divya to investigate 6 big cases related to land in Jaipur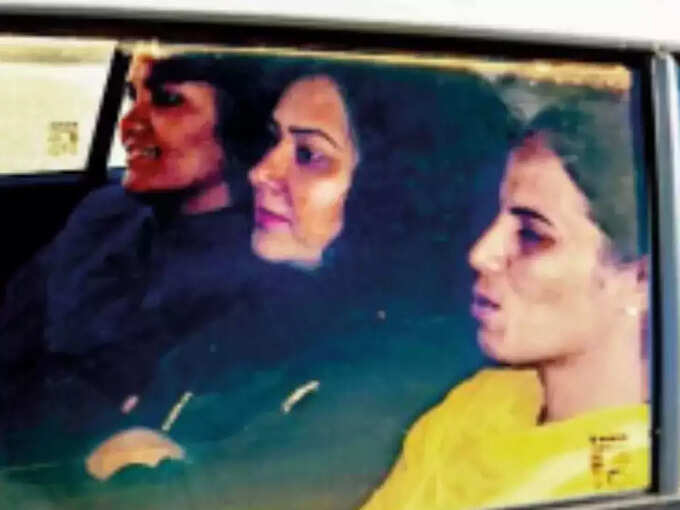 SOG has its headquarters in Jaipur. Many senior officers are stationed here. Despite this, the investigation of the disputes of valuable lands of Jaipur was given to Divya Mittal posted in Ajmer. These cases of land dispute worth crores of rupees are registered in Pratap Nagar and Ramnagariya police station of Jaipur. On investigation by Divya Mittal, one party had complained to the police headquarters. It was alleged in the complaint that Divya gave undue advantage to the other party by bypassing the land documents. Despite the complaint at the police headquarters, the investigation was kept with Divya. In a case of Udaipur also, the complainant had accused Divya Mittal of taking money.
Pardoned the accused for threatening to make the pornographic video viral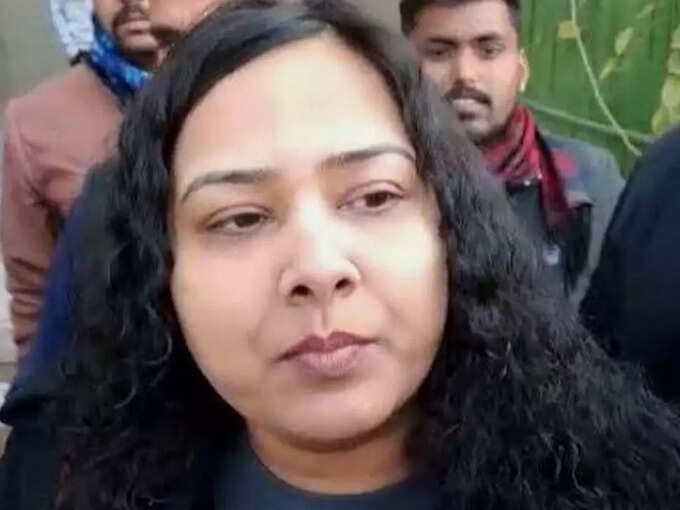 In July 2021, the obscene video of Deputy SP Hiralal Saini and a female constable went viral. The woman constable had filed a case against a youth at Kalwada police station in Jaipur. In which he was accused of demanding 10 lakh rupees by threatening to make pornographic videos viral. The accused, who was considered guilty in the Police Commissionerate's investigation, was absolved by SOG's Additional SP Divya Mittal. When a complaint was made by the woman constable, SOG's ADG Ashok Rathod ordered a re-investigation. Surprisingly, Ashok Rathore again handed over the investigation to Divya Mittal.
Woman accepted as accused of rape in Alwar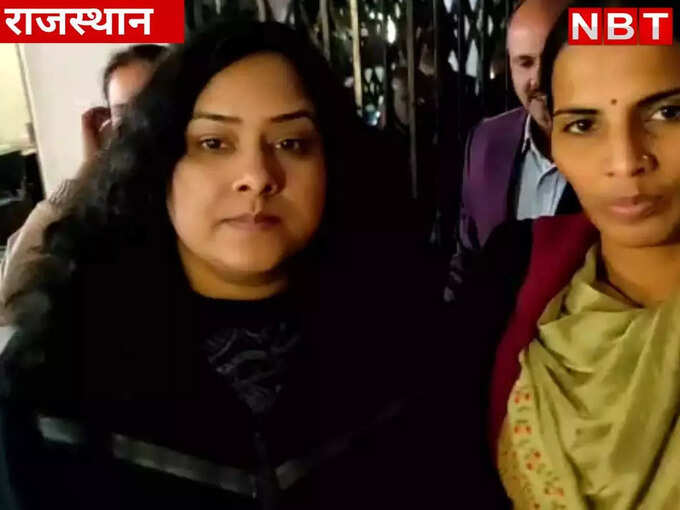 A young man named Ravi Meena committed suicide in Rajgarh of Alwar district. In this suicide case, a woman named Vimala was accused of forcing her to commit suicide. The investigation of this case was being done by CID CB. 5 officers of CID CB investigated in which no woman was found guilty but later the investigation of this episode was handed over to SOG. On behalf of SOG ADG, orders were issued to investigate Divya Mittal posted in Ajmer. Divya named a woman named Vimla as an accused in her investigation. Surprisingly, the section of rape was added against the female accused.
Divya Mittal had also threatened the drug traders of Bikaner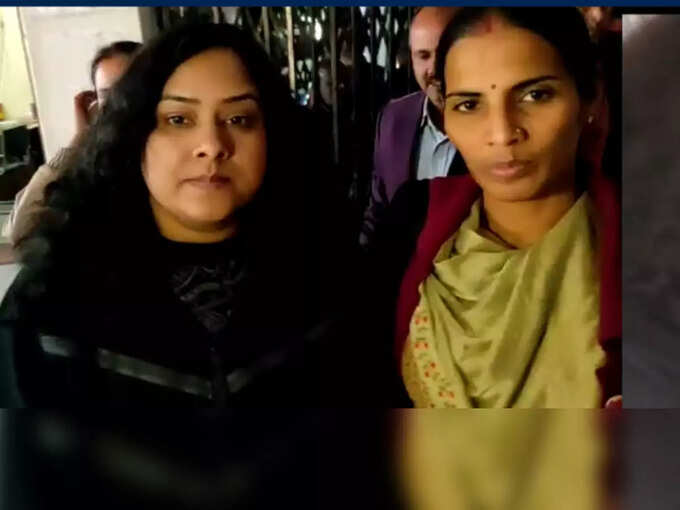 During the Corona cases, several complaints were lodged against the drug dealers. In Bikaner, cases of black marketing of remdesivir injection were registered against some drug dealers. SOG's Additional SP Divya Mittal was investigating these cases. Divya Mittal had demanded a hefty amount while threatening many drug traders of Bikaner. More than a dozen drug traders were accused of illegally supplying remdesivir injections to private hospitals. The drug traders gave complaints to the police headquarters but no action was taken.

Clean chit given despite being given evidence of corruption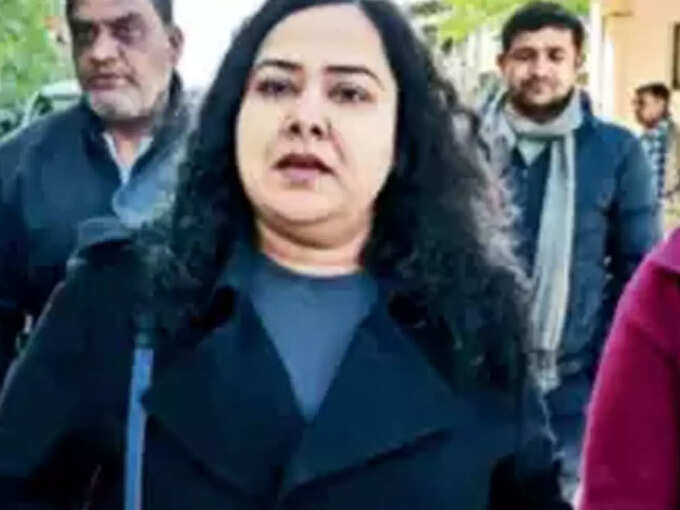 About a year and a half ago, sub-inspector Manohar Bishnoi, posted at Jaitpur police post of Rohat police station in Pali district, had leveled allegations of corruption against station in-charge Jaswant Singh and deputy SP Shravan Das Sant. Divya Mittal was entrusted with the investigation of allegations of corruption leveled by a sub-inspector against his higher officials. Divya Mittal gave a clean chit to SHO Jaswant Singh and Deputy SP Shravan Das Sant. The complainant, sub-inspector Manohar Bishnoi, had given several evidences to the investigating officer Divya Mittal. Divya Mittal had sidelined her despite being given several proofs of collusion with gravel mafia.
The investigation was given according to the rules – Ashok Rathod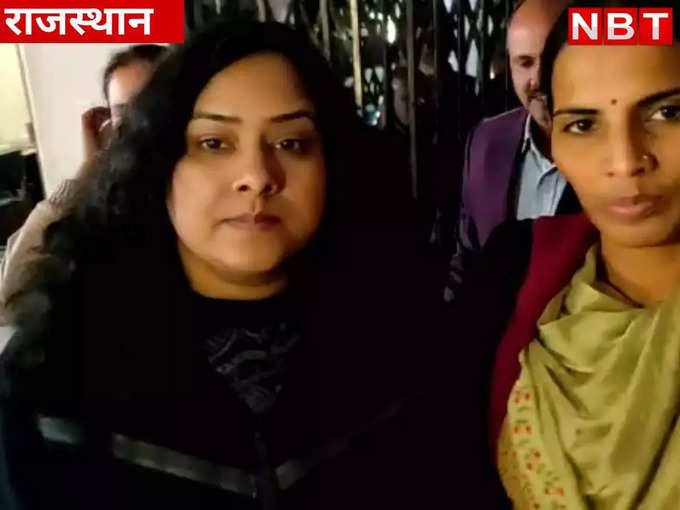 SOG's ADG Ashok Rathore says that the investigation of the cases given to Divya Mittal has been handed over as per the rules. It is not wrong to investigate with officers outside the range. The number of cases is considerable in Jaipur and other districts or ranges. Investigation of different cases has been given to different officers.
Report – Ramswaroop Lamrod, Jaipur
Get the latest Rajasthan news updates