Jaipur: Indira Rasai Yojana of the Rajasthan government is constantly in headlines. This scheme started with the aim of 'no one should go hungry' should be publicized among maximum number of people. The government is constantly making efforts for this. At the same time, some such videos related to Indira Rasoi are also coming out, which are trending on social media. Meanwhile, a photo of Rajasthan's famous IAS and Jaisalmer collector Tina Dabi has also surfaced, in which she is seen eating food in Indira Rasoi.

​Many people including Tina Dabi ate food
Tina Dabi had reached on the occasion of the inauguration of Indira Rasoi at Jawahar Hospital in Jaisalmer city. Here he ate food sitting in the pangat like a common man. During this, he relished chickpea curry, dal, puri, kheer pickle in the food. At the same time, in-charge secretary Manju Rajpal, Jaisalmer MLA Ruparam Dhandev, city council chairman Harivallabh Kalla were also seen sitting with him. During this, about 170 people ate the same food at Indira Rasoi, which was eaten by District Collector Tina Dabi.
Foreign guests had praised Indira Rasoi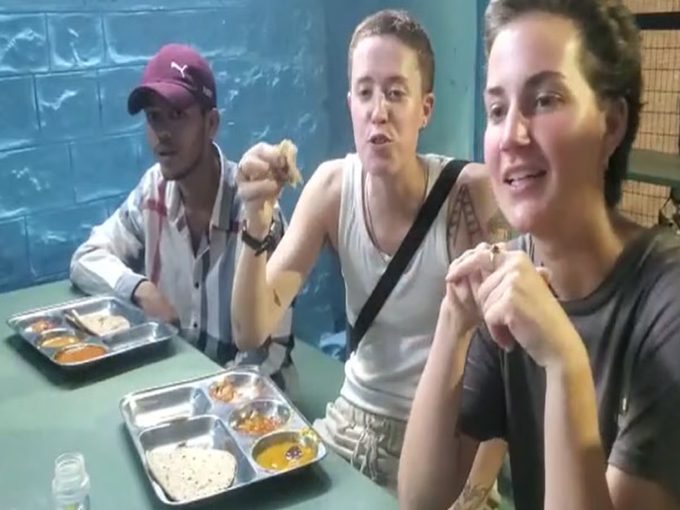 A video of Jodhpur related to Indira Rasoi also went viral in the past. In this video Australian tourists were seen praising Ollie and Beam scheme. During this, he told that when he had reached Ghantaghar, he felt hungry. During this, he had seen the hoarding of Indira Rasoi there. Then came here to have food. This video was also tweeted by CM Gehlot.
Australian tourist praised the food of Indira Rasoi
CM had dinner with his wife in October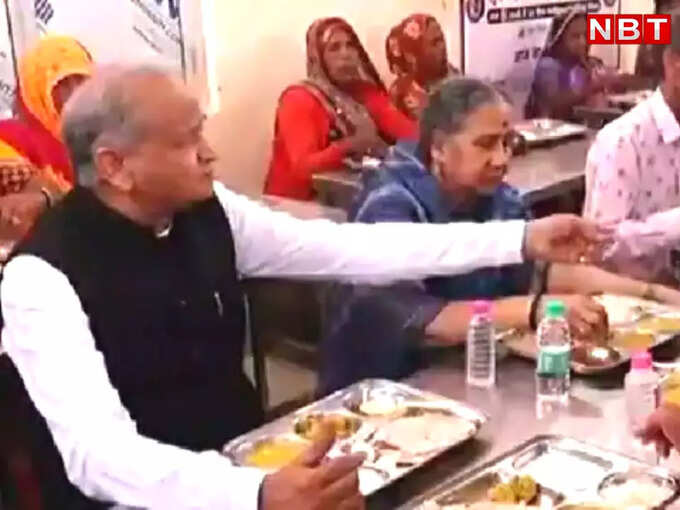 Chief Minister Ashok Gehlot also went to eat food at Jaipur's Indira Rasoi with wife Sunita in October. During this, the CM visited the Indira Rasoi operated near Jalmahal and inspected the arrangements here. At the same time, after talking to the women and other people present, feedback was taken on many issues including the quality and arrangements of food.
Get the latest Rajasthan news updates