Ayurvedic secret of bodybuilding: can increase stamina by 15%.
Mumbai: The axis of Maharashtra's politics revolves around Sharad Pawar. Sometimes his meeting with businessman Gautam Adani becomes a topic of discussion and sometimes his announcement of resignation from the post of NCP President surprises people. It is also said in the political circles of Maharashtra that Sharad Pawar's game plan is not easy to understand. Now after the latest meeting of NCP Chief, the market of speculation has become hot. What is the meaning of this meeting of Mumbai BJP President Ashish Shelar and Sharad Pawar? The meeting took place at a time when NCP's Maharashtra president Jayant Patil has been questioned at length by the Enforcement Directorate (ED). Let us know why Ashish Shelar and Pawar met.

What happened in the meeting?
A senior journalist from Maharashtra says on condition of anonymity that at present there is no politics behind this meeting. The Cricket World Cup is to start in October-November this year. The Cricket World Cup is being organized in India itself. It is being told that during this meeting at Pawar's house Silver Oak, the matches to be held at Mumbai's Wankhede Stadium were discussed. According to sources, some financial matters related to Mumbai Cricket Association (MCA) were also discussed in this meeting. Actually both Sharad Pawar and Ashish Shelar are also associated with MCA. In such a situation, the main issue of the meeting between the two remained matters related to the administrative work of the MCA. At present, this meeting is being linked to the issue of Cricket Association rather than politics.

Investigation of 10 big leaders of NCP, government is misusing power, Sharad Pawar targets BJP government


Mumbai BJP President Ashish Shelar met Sharad Pawar, discussion broke out in MVA, what is going on behind the scenes?
What is Pawar-Shelar's connection with MCA?
In fact, Amol Kale defeated Sandeep Patil in the MCA president's election held in October last year. Amol Kale is considered close to both Ashish Shelar and Fadnavis. Ashish Shelar is currently also the treasurer of BCCI. Amol Kale was also supported by NCP Chief Sharad Pawar and Maharashtra's Deputy CM Devendra Fadnavis in the MCA elections. Along with Sharad Pawar, Shelar has also been associated with the MCA for a long time. Sharad Pawar has been the president of MCA apart from BCCI and ICC. On the other hand, Shelar has also won the election of MCA president. Shelar himself was preparing to contest in last year's MCA president election but before that he got the responsibility of BCCI treasurer. After this, Shelar had decided to field his close aide Amol Kale against Sandeep Patil.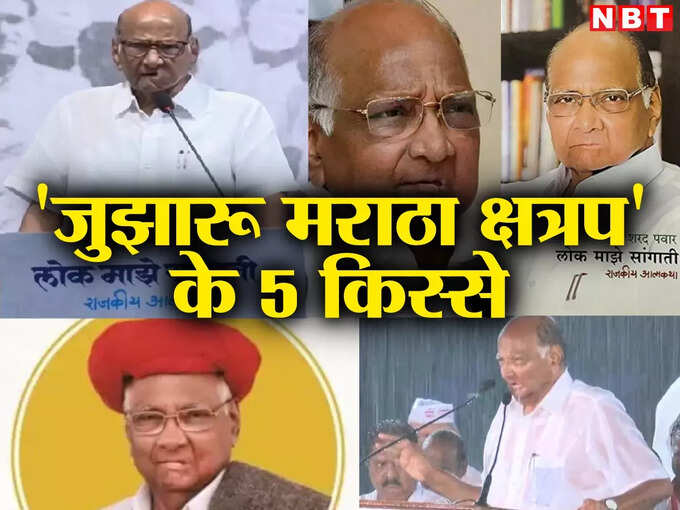 Maharashtra Politics: Sharad Pawar can become Prime Minister even without contesting the Lok Sabha, but withdraw from the race, understand how
Sharad Pawar had said – PM is not in the race
Recently, Sharad Pawar had said that I am not contesting the Lok Sabha elections next year, so I am not in the race for the post of Prime Minister. Pawar had said that his effort is to bring the opposition together and the same effort is being made by Bihar Chief Minister Nitish Kumar. Sharad Pawar resigned from the post of NCP national president on 2 May. However, after persuasion by the workers and leaders, he withdrew the decision on May 5. Pawar is currently a member of the Rajya Sabha and his term is till April 2026.

Get the more Politics news updates