Mumbai: Shiv Sena's Uddhav Thackeray faction filed a complaint with the Election Commission (EC) on Thursday. It accused the Election Commission of being biased in the allocation of election symbols and party names. The Uddhav faction also alleged that the commission had uploaded its letter regarding the choice of election symbol and party name on the commission's website, which benefitted the rival faction. In a letter sent to the Election Commission through advocate Vivek Singh, the Uddhav faction of Shiv Sena said that several letters and actions of the Hon'ble Commission have given rise to serious apprehension of favoritism in the mind of the Respondent.

Last week, the Election Commission banned rival factions of Shiv Sena from using the party's name and the 'bow-arrow' symbol. Due to this, the resolution of the ongoing dispute over the 'Asal Shiv Sena' was hanging. Earlier this week, the commission had allotted the name 'Shiv Sena-Uddhav Balasaheb Thackeray' and 'Mashaal' election symbol to the Uddhav faction. At the same time, the Shinde group was given the name 'Balasahebanchi Shiv Sena' and the symbol 'two swords and one shield'.


Uddhav faction made allegations
Singh, the counsel for the Uddhav faction, argued that the Election Commission did not give enough time to the party to file its reply after the Shinde group claimed the 'bow-arrow' symbol for the Andheri East seat in Maharashtra. . The Uddhav faction also alleged that the Commission had uploaded its letter on the Election Commission's website regarding the choice of symbol and party name, which benefitted the rival faction.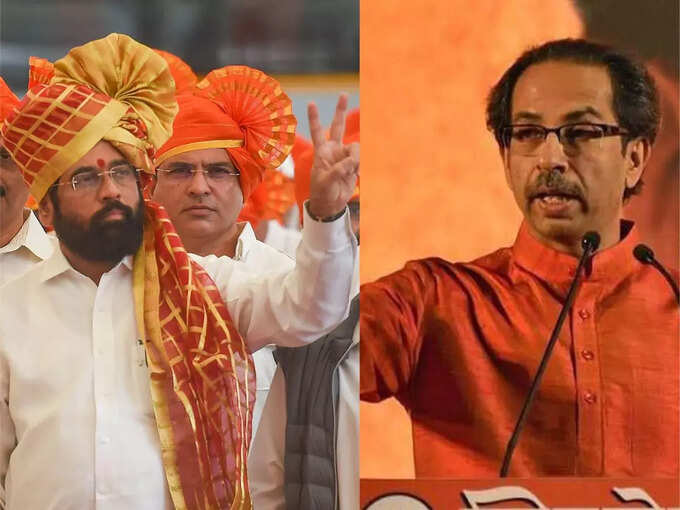 'EC has benefited Shinde faction'


Singh said this was done even before the commission took any decision regarding the allocation of party names and symbols and possibly before the petitioner submitted the list of proposed names and symbols of his choice. Thus the petitioner and his group clearly got an unfair advantage over the respondent. Singh claimed that the Shinde faction had "cunningly" given the same name and symbol as the first and second choice for the party's name and election symbol, which was chosen by the Uddhav faction.

Fadnavis Meets Raj Thackeray: Fadnavis arrives at Raj Thackeray's house in Mumbai, offers ministerial post to MNS!

He said that if the Commission had not publicly shared the special letter received from us on its website, this would not have happened. Using this unilateral and unfair action, the petitioner has ensured that his preferences regarding name and mark do not lead to the respondent getting the name and mark of his first choice.

Singh said the commission's letter regarding the allotment of the 'torch' symbol to the Uddhav faction did not have a picture of it, while the letter sent to the Shinde group contained a larger picture of the 'two swords and one shield' election symbol given to it. He said that this move was once again giving undue advantage to the petitioner.

Get the more latest news updates on Politics