Highlights
The woman's husband said – the former sarpanch was not returning his five lakh rupees
Suicide woman alleges threatening sarpanch in suicide note
Case registered against 4 people including former sarpanch for abetment to suicide
Gurugram
A woman from Sukhrali in Gurugram committed suicide after losing around Rs 5 lakh in her kitty. The woman left a suicide note accusing the members of the kitty committee. The suicide note alleged that the former sarpanch refused to return his Rs 5 lakh. Apart from this, he also threatened her. Police on Tuesday registered a case of abetment to suicide against four persons, including a former sarpanch and his family members.
were threatening to ask for money back
Police said in her suicide note, Kusum Dahiya alleged that the family of former sarpanch Rajabal had asked her to invest in a 'kitty' a few years back. Kusum had invested around Rs 5 lakh from time to time in her savings money. Now he was not getting that money back. The woman was struggling for some time to get her money back. The woman alleges that whenever she asked for the money back, former sarpanch Rajabal and her family members, including her husband Naresh Sehrawat and his brother Satish, refused and 'harassed' her.
This forced her to commit suicide.
Gurugram Crime News: Girl murdered by strangulation, dead body found in park
Five lakh rupees were deposited through kitty committee
Police said the note gave details about the alleged harassment. Apart from this, the names of the accused are also mentioned. Kusum's husband Sawan Dahiya said that they married in 2002 and had two children. Sawan works as a security guard in a city hospital. Kusum used to take care of all the expenses of the house. Through the former sarpanch of Sukhrali, Rajabal, he had invested a huge amount in the kitty committee. But he is not getting his money back. The woman's husband alleged that former sarpanch Rajabal was threatening and harassing her.

Gurugram Crime News: Rape of a woman in a car by giving a lift, absconding on the roadside
When he returned from duty, the wife's body was on the bed.
Sawan told TOI that he had left home around 8.30 pm on Monday for night duty at the hospital. When he returned the next morning, he found his wife's body lying on the bed. Police said he had used a dupatta to hang it from the fan.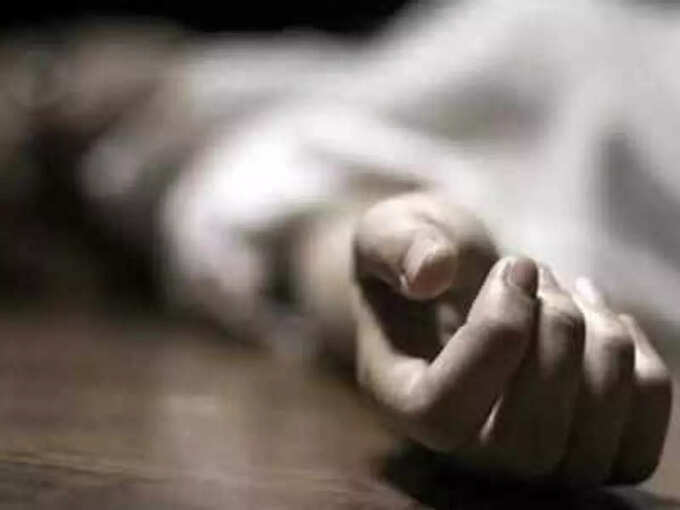 .