Highlights
Car rams into canter near Sector 144 on Noida-Greno Expressway
After the collision, the car had entered under the canter about 3 feet.
The driver ran away leaving the canter
Greater Noida
A speeding car rammed into a poorly parked canter on the Noida-Greater Noida Expressway. The brakes of the car did not apply as the water bottle came down. Due to this the accident happened. The engineer in the car died in the accident, while the friend of the engineer was injured. Police have taken the body in possession and sent it for postmortem. The injured youth is undergoing treatment at the hospital.
Abhishek Jha, a resident of Delhi, was an engineer in a company in Greater Noida. According to information received from Surajpur Kotwali police, Abhishek was coming from Noida towards Greater Noida in a car Renault Triber with his friend on Friday night. His speeding car rammed into a poorly parked canter near Noida-Greater Noida Expressway Sector 144.
Water bottle stuck in brake pedal
It is being told that the water bottle lying in the car came under the brake pedal. Due to this, the brakes of the car did not apply and the speeding car entered the canter. The engineer and his friend were injured in the accident. On being informed about the incident, the police reached the spot and got both admitted to the nearby JP Hospital. The doctors declared engineer Abhishek Jha brought dead. While his friend is undergoing treatment in the hospital. Police have registered a case against the accused canter driver and started searching for him.
Jewar Airport: Jewar Airport will be connected to Delhi-Mumbai Expressway, responsibility given to NHAI
The speed was so fast that the car was damaged
Police said that the speed of the car was so high that after the collision, the engine of the car was completely damaged. Even the car had entered about 3 feet under the canter. The policemen tied another car and pulled it out from under the canter.
Be careful with the bottle of water or cold drink in the car
Omendra Singh, owner of the National Motor Car Agency, said that often people put plastic bottles of water or cold drinks under the seats in vehicles. Sometimes they even put it on the top of the seats. Suddenly, when the vehicle brakes, the water bottle falls and reaches the brake pedal in the next part and under the feet. Due to this, the brake pedal of the vehicle is not fully pressed and the vehicle is unable to stop due to high speed and an accident occurs. In such a situation, the place given in the vehicles should be kept near the windows or dashboard board.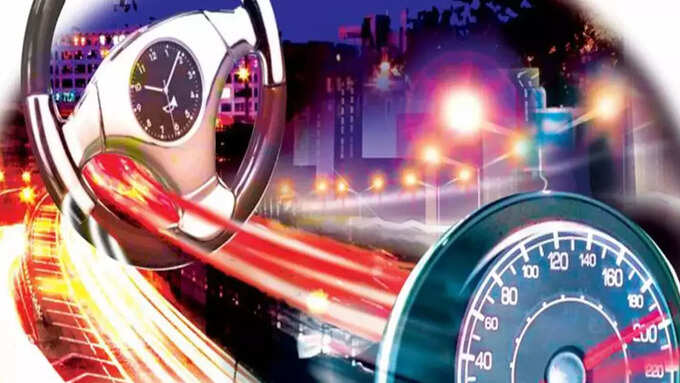 ,