Highlights:
Many problems in the family
Expert advice for aunt and uncle problems
Everything was in order between my husband and me until our mother-in-law approached us at the lockdown. But even since she arrived there has been no calm at all between the two of us. As well as the love between the two of us also diminished. Both of us are very good people until then. But there were many difficulties after her arrival.


Avoid the common cold and cough during the rainy season.
She would go into the kitchen and cook for my husband, her. She knew I was on a diet. That's what makes them both different. As well as what I avoid when they both eat. Also telling my husband not to sleep in her bedroom. I was so embarrassed by her like this. My husband and I had frequent discussions on this subject. Anyway I can't adjust like this. Please help me a bit. Help me get out of this problem anyway Dr.

Silks look beautiful when tied like this ..
The doctor answered:

My thanks to you ahead for sharing your problems with us. I can understand your situation based on these things you have told us. I totally understand why you are getting frustrated .. suffering. It's right to be like you said. Similar problems often come up when there is a third person. It will be even more embarrassing if you have two of them so far and a third person is coming. I can understand your suffering. However one of these is very important.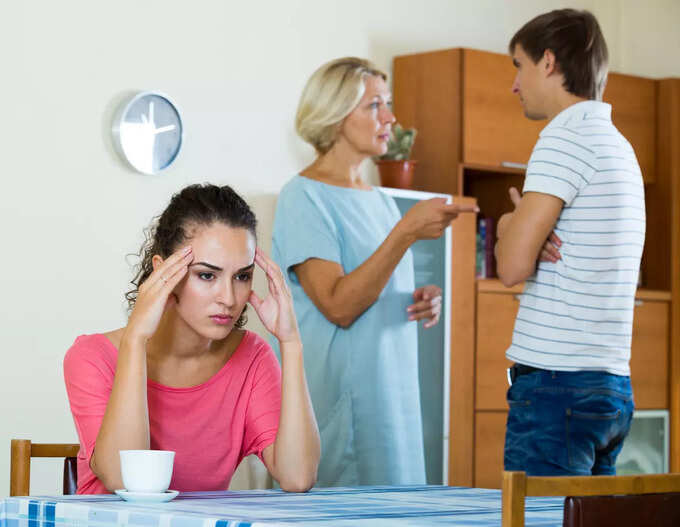 That means your mother-in-law wants to spend time with their son. However she wants to spend time with her son but not with your husband. Talking nicely when such problems come up can solve the problem. Slowly and calmly you talk to your aunt Gary. Tell me how you feel about her behavior.


Can BP be controlled by running?
Tell your husband what troubles are coming between you and her because of her. Also tell her how to follow. Explain that she understands the whole thing. Doing this will completely reduce the difficulties. Doing this will help you a lot. With this your problem is completely eliminated .. Your husband can stay with you as usual. So have a good time .. Tell all your worries to your aunt and get out of the problem easily. So that as always you, your husband can be happy and calm. She understands that as well.