Highlights:
Health with yoga
Precautions are mandatory when doing yoga
Nowadays everyone is getting sick frequently due to changing lifestyle and eating habits. This has increased health awareness for all. Most importantly after the epidemic everyone focused on health. Care is taken from diet to workouts. It is in this context that many have made yoga a part of their lives. No need to go to gyms. The popularity of yoga has grown so much that it can be made simpler with less time. Yoga Is considered to be the twisting posture of the organs of the body. Yoga requires the use of breath, body, and mind in particular.


Can cancer be detected with a blood test?There is no need to relate to age to do yoga. You can start doing yoga at the age of 40. Fitness with yoga gives you a lot of pleasure and relaxation. Yoga experts say there are easy tips for those who are just starting out.
✤ Vamp … gentle exercises that make the body flexible and prepare for asanas. Rotate your neck clockwise and counterclockwise. Your body needs to pump your shoulders back and forth to get relief and reduce the lethargy that ensues.
It is good to practice yoga in the morning. However you can do yoga at any time of the day as long as you are regular. Be careful not to get stressed while doing yoga. Do not make your body overly tired in the beginning. Your body capacity improves with daily practice. It is good to do yoga meditation for a few minutes a day. Because it helps to cool the body.
At the beginning of daily yoga, do some simple asanas with your hands or feet on the floor. Regular yoga practitioners perform yogasanas in a variety of poses. You do not have to worry about them. Do not try to do poses that are difficult for you in yoga.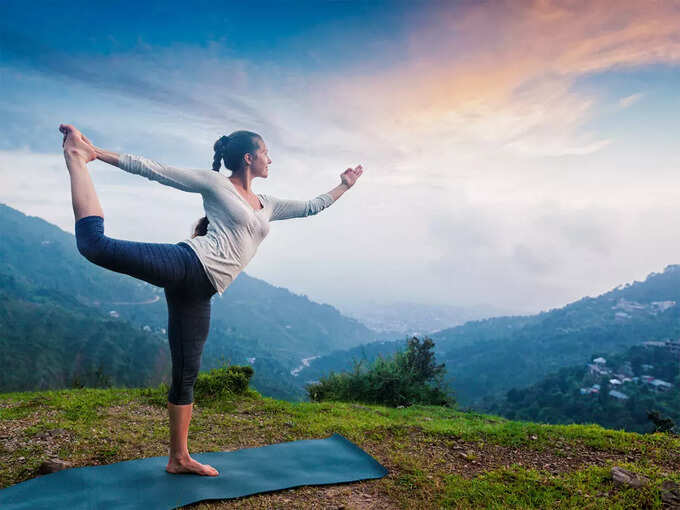 Yoga should always be done on an empty stomach. Or practice yoga at least 2-3 hours after dinner during the day. When you do yoga your body adapts to sensitive senses compared to other times. Doing yoga after eating anything other than on an empty stomach can make you feel uncomfortable and sick. Eating before practicing yoga can cause a heavy feeling. In addition it interferes with the digestive process. Drink at least three to four liters of water a day to expel toxins from the body during practice.
వాస Breathing plays an important role in yoga because the main purpose of the practice is to find a healthy, deep harmony between our body and mind. Breathing is key in this process.


Husbands and wives really need to do that.
If you want to do yoga with technique, you have to be guided by a yoga teacher. They will be able to make yogasanas more effective by giving you various suggestions. It is best to have a yoga teacher to help you learn yoga asanas properly and avoid injuries.

Mistakes not to make during yoga:

★ Do not do yoga even if the weather is very hot or cold. Because the external environment affects the body. Doing yoga has an effect on body temperature. So yoga should be done while the weather conditions are equal.
★ Do not strain too much at once while doing yogasanas. One should try difficult asanas in slow asanas. You do not want to be frustrated if you cannot get the right pitch so invest in a good capo. You have to keep trying hard asanas every day.
★ Don't try the asanas you like watching in YouTube videos. Definitely seek expert advice when trying out any new asana.
★ Wear loose-fitting clothing while doing yoga. Because yoga is mostly a breathing exercise. Wearing tight dresses can affect the ribs and lungs. So there is a chance that the breath will not breathe properly.
★ Do not bathe immediately after doing yoga. Because the body warms up when you do any exercise. In such a case the body should not be turned cold again at once. So go to the bath only after resting for a while.
★ Yoga should not be done immediately after a meal. This can have an effect on the digestive system. So yoga should be done at least 2 to 3 hours after taking food.


Do you use a mask while exercising?
★ In cases where health is not conducive, it is better not to do yoga when you are extremely tired. When to sit in front of yoga.? Don't expect too much pressure on the body. This is because all the organs of the body are moving while doing yoga. So energy consumption increases. If the body is not ready for this, there is a chance of getting sick.
Note: These details are provided by health experts and studies. This article is just for your understanding. The best way is to consult a doctor for any minor health problem. Can notice.