Highlights:
Which is better, the treadmill, the elliptical
What is the best way to lose weight?
Treadmill for your cardiac exercise, Elliptical Such machines are very important. Using these will also melt your fat easily. That's why everyone who does gym gives these the highest priority. These two machines give roughly the same benefits. These should be walked on as usual. All you have to do is set up these machines as you see fit. But in this article we will find out which of these two machines is the best.


Is it better to apply egg yolk to the hair?
Treadmill:

If you want to exercise on the treadmill in the gym, you have to be aware of it. Do not experiment without knowing anything about the machine. Doing so could lead to an accident. Find out about programs that are already loaded on the treadmill. Settings are programmed for walking, for running, for heart health. When working out on a treadmill, check your heart rate. You will need to wear a treadmill watch to do so. Treadmill users should wear running shoes. If you have good shoes you will have the opportunity to do good workouts. Do not forget to drink water in the middle while using the treadmill. Take intervals without doing workouts for the same task.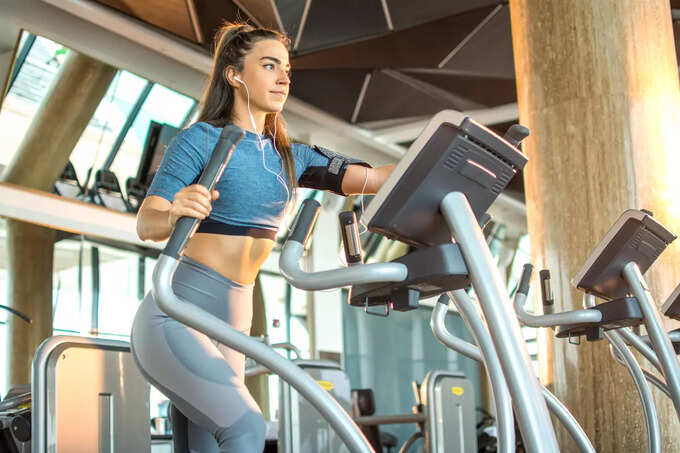 The treadmill is good for you to practice to lose weight. Changing the pace can make exercising easier. Do not be bored with this. One day you can run fast .. you can do sprints another day. Walking on a treadmill is very good for the legs. This is because the hamstrings strengthen the muscles in the legs as well as the quadriceps. But if you fall off the treadmill the blows are more likely to hit. It is not set for people with back, knee and other bone pains. Running on a treadmill can be even more dangerous for them. This can lead to a risk of fracture.


Consumption of this powder in wheat flour reduces sugar.
Things to keep in mind while doing the treadmill:

★ Do not run on the treadmill thinking you need to lose weight fast and get fit. Keep running fully focused for at least 20-–40 minutes. Only then will the expected result come.
★ Be sure to vamp before working out on the treadmill. If you skip the vamp you are more likely to get injured while running on the treadmill. As well as the running speed also decreases.
★ Walking and running with big feet increases the risk of injuries and increases muscle tension.
★ Repeatedly looking at the legs while walking and running on the treadmill will cause the balance to go wrong. Fall down with it. Otherwise the neck and spine should be kept upright and walking and running should be done.
★ Some people think that the treadmill only works for one type of workouts. However with the help of a trainer you can also do variety exercises on the treadmill.
Elliptical Mission:

Compared to a treadmill, the elliptical machine helps to burn calories without much pressure on the muscles of the joints and knees. An elliptical trainer is useful for dissolving belly fat. Using an elliptical trainer instead of walking and jogging will burn calories similar to running. It is useful for those who suffer from knee pain. The load on the knees is less compared to running. It is also a good choice for those suffering from hip, spine, arthritis and bone diseases. Even if it falls out in an unexpected situation .. not many injuries. So you can increase the speed and gym. Since you have to move your arms as well as your legs, it is like doing workouts for your hands. This opportunity does not exist on the treadmill. This machine has the option to change directions. But walking on a treadmill is not as easy. It will take some time for those who are new to this mission to get used to it. Fat can be melted with this elliptical machine but it is not a lifting machine to get energy.


Does eating wheat increase fat?
Finally … Treadmill, There are pros and cons with both the elliptical mission. But the treadmill for weight loss .. burns more fat than the elliptical machine. This is because the treadmill is most effective for weight loss.

Note: These details are provided by health experts and studies. This article is just for your understanding. The best way is to consult a doctor for any minor health problem. Can notice.