It is not only necessary to be fair to look beautiful, but you can also look beautiful with dark skin. For this, it is important that how do you do your makeup, how do you keep yourself, how is your style and what kind of modifications can be done in it. If you are also dark and you are thinking how you can improve your look, then today we are telling you about some makeup tips through which you can become a dark beauty. Many actresses in Bollywood such as Deepika Padukone and Priyanka Chopra also gave their
Indian Skin Tone
From how the world has earned a name. If you too are dark-colored, then you should know about these tips which can add beauty to your look.
Pay attention to lip color: Matte and glossy suits both lip colors with dark skin tones. You can even choose frosty and shimmery shades. You can also try Berry, Plumus, Burgundy or Muava if you are facing dark shades. It can also prove to be a sexy combination if you put lip balm on dark skin without lip balm. If you feel that your lips are dark, then you can apply a little foundation on them and then apply lipstick. This can make your lip color look better. Keep in mind that colors like brown, maroon, brick and mahogany should be avoided with dark skin. By choosing these colors, your face can look more dark and faded.
Also read: Know why you should not apply body loss, what can be the harm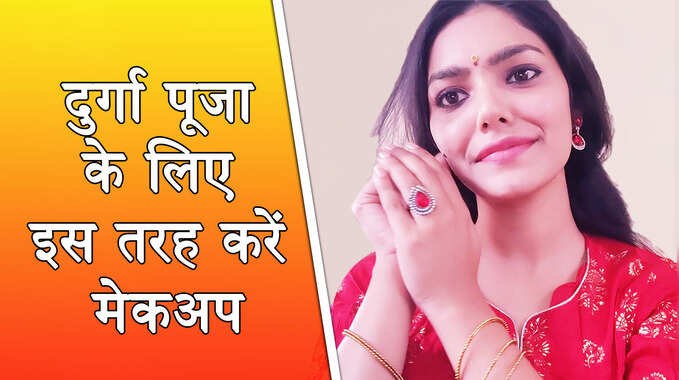 Do makeup in 10 minutes for a festive look
Choose the right color for the blush: If you want to blush with dark skin then you can keep a selection of colors like Rose, Deep Orange and Coral in it. In this case, it should be avoided to apply brown and badge tone. Women with dark skin tone can apply shades like dark rose for the day and shades like plums, wine and bronzes for the evening. For evening parties, gold-toned shimmer can do a great job of dark color. Do not use bronzer too much, as it can darken your skin a bit more.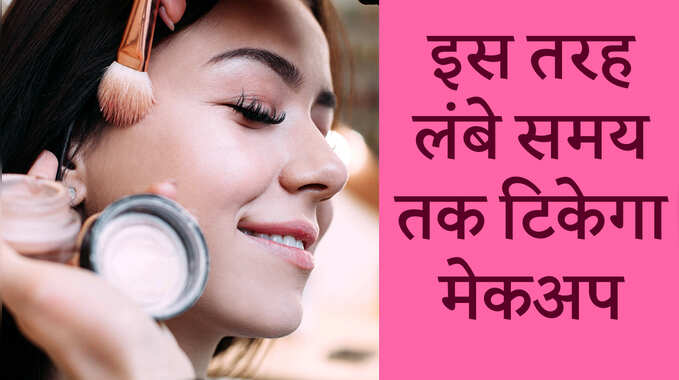 Make makeup looking natural like this
Do not forget to highlight the eyes: Dark women often have very dark, deep eyes and dark lashes. If you have something similar with you, you can use it to enhance your makeup. For this you should use cream based eyeliner instead of liquid based. Cream-based liners are easy to apply and look more natural. At the same time, you should opt for dark shades like brown, prune, copper and burgundy for eyeshadow instead of light colors like pink or purple. With this, you can also use dark metallic colors for a better look. Keep in mind that mascara should be used more for the eyes.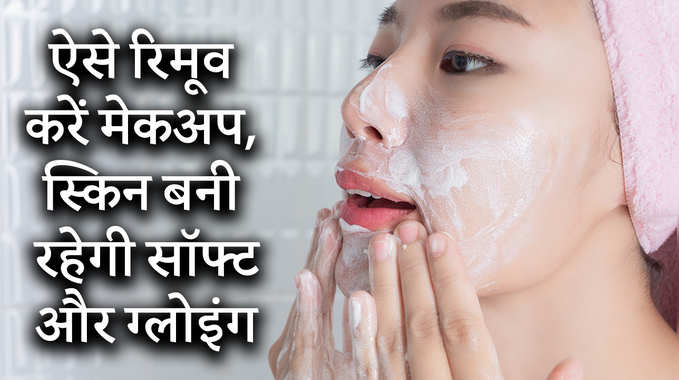 Softening the skin with the removal of makeup, make removers at home like this
Facial cleansing is important: Although the tanned complexion looks fantastic, but if it is not taken care of completely, it looks patchy. For this, cleansing and moisturizing is necessary as daily cleaning. To give a great look to your makeup, you need to do regular facial cleansing regularly for a brilliant toned complexion. Always wash your face with an exfoliating face wash before makeup, which is also better for daily use.
Also read: Follow beauty tips from Kriti Sanon's Instagram account this festive season
Choosing the right foundation: To give a great look to your makeup, choosing the right foundation is very important. Try a foundation similar to your skin tone shades. In such a situation, do not make the mistake of choosing more light shades than your skin, because it will make your skin more patchy and gray. For the right match, you can try mixing two shades and choose the right one for you. If your skin is more oily then you should choose water based foundation.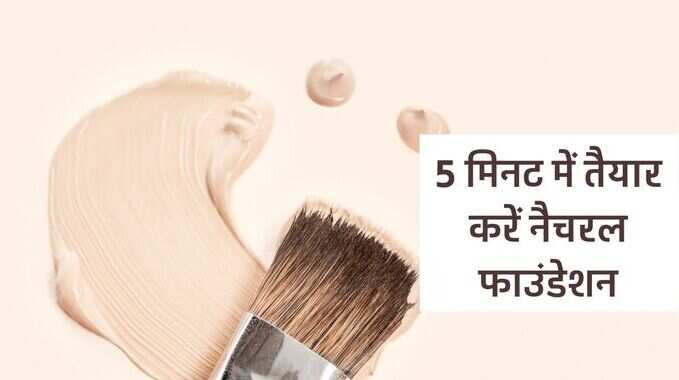 This foundation will not only hide, it will also remove stains
At the same time, if your skin is dry, then cream based should be selected. Always add some moisturizer or a few drops of water with foundation in your palm before applying it to your face and neck. This will perfectly blend with your skin tone and will not cause the problem of dryness after some time. While applying the foundation, it is important to pay attention to your neck, because if you do not do this, both your face and neck will look different. Now you apply some translucent powder on your skin, because dark skin starts oily after some time. To make the right choice when purchasing a foundation, test it on your forehead or line instead of your wrist.