Highlights:
Natural packs to get rid of hair problems
Hair can be made shiny with homemade tips
Women mostly do hair care. Some people want their hair to grow smoothly and others want it to be soft and some people try to do it however they like. However, many people are using different types of products available in the market. However sometimes using them too much can seem like a loss rather than a gain.


Eating this chocolate lowers high BP.Instead it is best to take care of your hair by wearing different types of hair packs at home. Today we will learn about the ancient methods. If you follow this method you will definitely get good benefits. Moreover, they do not contain chemicals so the hair is not damaged. But now let's see why it's so late.
Check out these for those who are trying in many ways for beautiful hair. You do not have the permission required to post. We can change our hair beautifully with the ingredients in our house. We can make these in over moments. This is not a big difficulty. If you spend an hour or half an hour for this it will be ok.
Mostly our mom and grandma are talking about similar practices. But many will dismiss them. But there is something great hidden in the materials in our house that we do not really know we should definitely ignore them. But now let us know what methods are good for the hair ..?, What kind of things are better to follow.
Dense, long hair with yoghurt, amaranth, hibiscus powder:

Trying this hair mask will definitely make your hair grow thicker. In the same way it also grows taller. You do not have the permission required to post. Take a little hibiscus powder and add amla powder and yoghurt to make a smooth paste. After that apply this paste all over your hair as well.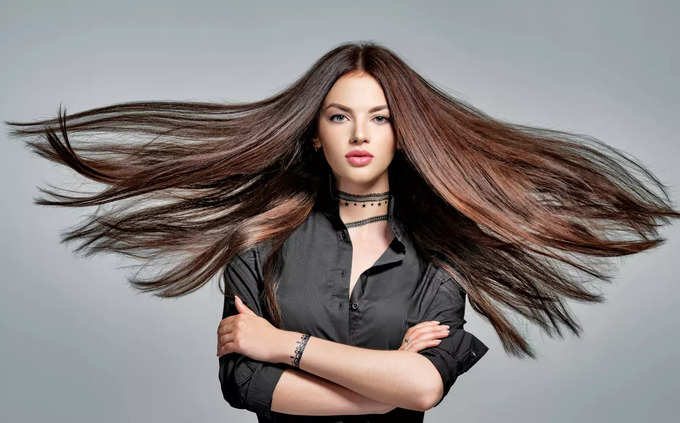 Leave it on for half an hour and then shampoo it off. But if you look at why it benefits … Hibiscus powder is rich in amino acids. It helps in hair growth. Similarly, amla is rich in antioxidants, vitamins and minerals. It helps in circulation as well as reduces hair loss.


If you have these symptoms, it is as if you are deficient in vitamin C.
Not only that, yogurt contains good bacteria which protects against infections. We can make amaranth powder at home if we want. Or we can find it in ayurvedic shops. Hibiscus powder is also available in Ayurvedic shops. Those who do not have much time can buy those powders and put on a hair pack. Or it is better to dry yourself.
Dill, firm, silky hair with yogurt:

Mostly moms say about this. This method is very good. This is the best hair pack for those who want silky hair and strong hair. It is very easy for anyone to wear this hair pack. For this you soak three to four tablespoons of dill in five tablespoons of yogurt at night. Remember to soak it all night. Then after waking up in the morning you hold this mixture gently mixi. Now apply this mixture well on your head.
Leave your hair like that for an hour and then take a bath with lukewarm water. Now you have silky hair and strong hair. And if you look at how it benefits … Fennel contains protein, iron, flavonoids and anti-inflammatory properties. It makes the hair firmer. The same yogurt makes the hair shiny and silky. So this hair pack will also be of great use to you.
Curry, hibiscus and coconut oil can help prevent hair loss:

This is a very easy process. This way if you follow it you can definitely stop the hair from falling out. For this you take a pan and add two tablespoons of coconut oil in it and then add 10 to 12 curries. Leave the mixture on until it cools down and then massage your hair with it.
Leave on for 45 minutes and then wash your head with shampoo. This will reduce the risk of hair loss. However, if you look at how it benefits .. Curry is high in antioxidants, proteins, beta carotene and iron. It helps in hair growth. Coconut oil, however, contains vitamins. It makes the hair strong.
White hair distance with amaranth powder, indigo:

Most people have gray hair at an early age. Such people make a lot of efforts to turn their hair black. Are you also suffering from this problem …? But you must know this. This process is very easy. Anyone can make it easy. First you need to add two tablespoons of amla powder in four tablespoons of indigo and make a paste. Now apply this mixture on the head and leave it for 20 minutes. Then rinse the head with lukewarm water. Doing so will reduce the problem of hair loss. So follow this process.


That problem comes with wheat chapatis .. beware ..
Heading to:

Castor oil also reduces hair problems. Castor oil is also very good for hair care. Keeps hair beautifully cohesive. Similarly castor oil is rich in fatty acids and other proteins. It makes the hair look pretty shiny. Apart from that it has anti microbial properties. Castor oil can help you without dandruff problem.
So you can get amazing benefits if you also apply the ointment to the head occasionally. Here are some amazing tips from experts. So if you follow these then your hair will definitely be beautiful, firm and consistent. Make your hair look more beautiful with these simple tips so you can check all the hair problems over and over with these methods and get beautiful hair.
Note: These details are provided by experts and studies. This article is just for your understanding. The best way is to consult a doctor for any minor problem related to beauty and health. Can notice.