Bengaluru: The Supreme Court collegium has decided to appoint Mumbai High Court's senior justice Prasanna B. Varale (PB Varale) as the Chief Justice of the Karnataka High Court (Karnataka High Court CJ).

This decision was taken in the Supreme Court collegium meeting held on September 28 under the leadership of CJI U.U. Lalit. On June 2, Rituraj Awasthi, who was the CJ of the Karnataka High Court, retired from service. In that background, senior High Court judge Alok Aradhe was appointed as the acting CJ.

Now Justice P.B. The Supreme Court has decided to appoint Varle as the High Court CJ and will send the proposal to the Ministry of Law and Justice. After that, the president will officially issue the appointment order after approving the recommendation of the collegium.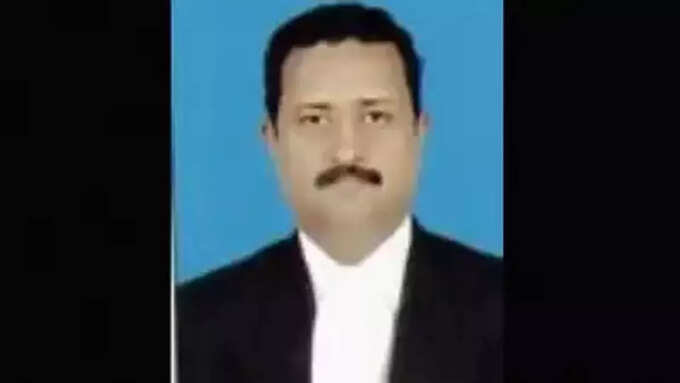 Background of Justice Prasanna B. Varle: Prasanna B. Varle was born on June 23, 1962 in Nippani, Belgaum district. Dr. Babasaheb Ambedkar graduated in Arts and Law from Marathwada University and started practicing law on August 12, 1985. He started practicing law in the chambers of advocate SL Loya and made a name for himself in handling civil and criminal cases.


The High Court has again given 12 weeks time for reservation of redistribution of panchayat constituencies
He was a lecturer at Ambedkar Law College, Aurangabad from 1990 to 1992. Later, he served as Assistant Government Pleader and Additional Public Prosecutor in the Aurangabad High Court Bench and Central Government Advocate. In recognition of his experience, he was appointed as a High Court judge on June 18, 2008.
He has been serving as a Justice for the last 14 years. He has written many important judgments as a judge.


karnataka high court | Confiscated jewelry allowed to be kept in police custody for 15 days only: High Court
Three High Court Judges will serve permanently, take oath
Bengaluru: Karnataka High Court's Additional Justice M.J.S. Kamal, Rajendra Badamikar and JM Qazi Mohiddeen were sworn in on Friday.
Governor Thawarchand Gehlot administered the oath of office and secrecy to the new judges in a ceremony held at the Raj Bhavan.
Acting CJ Alok Aradhe, Chief Minister Basavaraja Bommai, State Government Chief Secretary Vandita Sharma and others participated.